First posted 9/8/2019.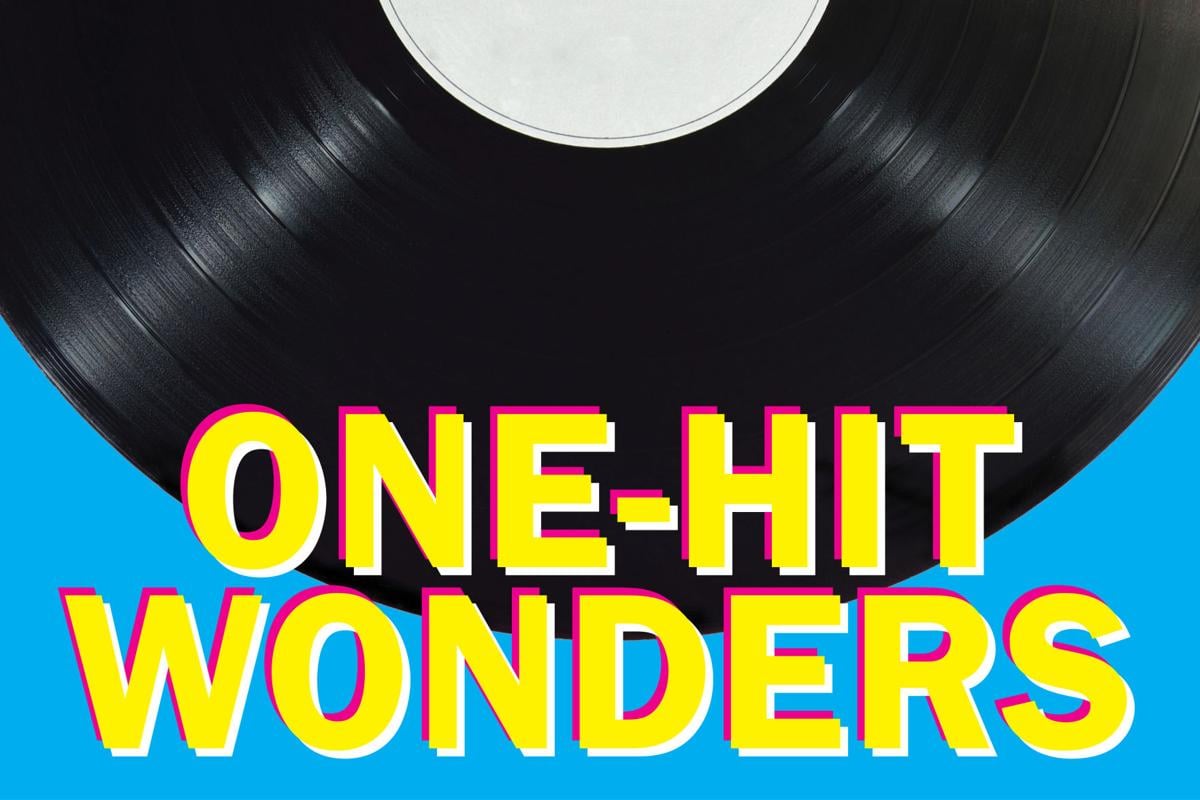 I am consistently annoyed by lists of supposed one-hit wonders. Inevitably, there are acts that are definitely NOT one-hit wonders. Some of the most glaring examples I've seen in different articles are Survivor ("Eye of the Tiger" #1, "Burning Heart" #2, top ten hits with "The Search Is Over," "High on You," and "Is This Love"), Toto ("Africa" #1, "Rosanna" #2, top tens with "Hold the Line" and "I Won't Hold You Back"), and Sugarloaf (top ten hits with "Green-Eyed Lady" and "Don't Call Us, We'll Call You"). There are also a couple of acts who certainly are best known for certain songs, but did have other hits. Aha ("Take on Me" #1, "The Sun Always Shines on TV" top 20) and The Knack ("My Sharona" #1, "Good Girls Don't" #11) are the first two that come to mind.
It begs the question – how does one even definte a "hit"? For the purposes of this post, the focus is exclusively on the U.S. Billboard pop charts from 1890 to present. One could argue that a true one-hit wonder has only graced the Hot 100 once. However, this post will focus on acts which have only hit the top 40 once since songs lower than that arguably didn't achieve familiarity with a general audience.
This leaves more than 2400 eligible songs with some definite surprises. Jimi Hendrix, Carl Perkins, Lou Reed (all on this list), and Dr. John ("Right Place Wrong Time"), Grateful Dead ("Touch of Grey"), Public Enemy ("Give It Up"), Roxy Music ("Love Is the Drug"), Rush ("New World Man"), The Small Faces ("Itchycoo Park"), and Frank Zappa ("Valley Girl") only had one top 40 hit each despite the legendary status which got them inducted in the Rock and Roll Hall of Fame.
Other acts like Beck; Oasis; and T-Rex (all on this list); along with Garth Brooks ("Lost in You"); Kate Bush "Running Up That Hill"); Emerson, Lake & Palmer ("From the Beginning"); Lefty Frizzell ("I Want to Be with You Always"); Merle Haggard ("If We Make It Through December"); Iggy Pop ("Candy"); Method Man ("I'll Be There for You / You're All I Need to Get By"); Shinedown ("Second Chance"); Weezer ("Beverly Hills"); The White Stripes ("Icky Thump"); and Warren Zevon ("Werewolves of London") have plenty of success, but multiple chart hits on the top 40 eluded them.
If a song is marked with an asterisk (*), that indicates that the song is the only top 40 hit for the lead act, but that the supporting act has other top 40 hits. With all that established, here are the results for the biggest one-hit wonders of the Hot 100 chart era:
---
1. Sinéad O'Connor "
Nothing Compares 2 U
" (#1, 1990)
2. Mark Ronson "
Uptown Funk!
" (with Bruno Mars, #1, 2014) *
3. Luis Fonsi "
Despacito
" (with Daddy Yankee & Justin Bieber, 2017, #1) *
4. Gotye with Kimbra "
Somebody That I Used to Know
" (#1, 2011)
5. Gnarls Barkley "
Crazy
" (#2, 2006)
6. USA for Africa "
We Are the World
" (#1, 1985)
7. The Jimi Hendrix Experience "
All Along the Watchtower
" (#20, 1968)
8. Coleman Hawkins "
Body and Soul
" (#13, 1940)
9. Debby Boone "You Light Up My Life" (#1, 1977)
10. The Penguins "
Earth Angel (Will You Be Mine)
" (#8, 1954)
11. Daft Punk with Pharrell Williams "Get Lucky" (#2, 2013)
12. Oasis "Wonderwall" (#8, 1995)
13. The Verve "Bittersweet Symphony" (#12, 1997)
14. Carl Perkins "Blue Suede Shoes" (#2, 1956)
15. Soft Cell "Tainted Love" (#8, 1981)
16. Knickerbocker Quartet "Pack Up Your Troubles in Your Old Kit Bag and Smile, Smile, Smile" (#1, 1917)
17. James Blunt "You're Beautiful" (#1, 2004)
18. Frankie Lymon & the Teenagers "Why Do Fools Fall in Love?" (#6, 1956)
19. Don Azpiazu & Arturo Machin "The Peanut Vendor (El Manicero" (#1, 1930)
20. Cee-Lo Green "Fuck You (aka "Forget You")" (#2, 2010)

21. Daniel Powter "Bad Day" (#1, 2005)
22. Buffalo Springfield "For What It's Worth" (#7, 1966)
23. Passenger "Let Her Go" (#5, 2012)
24. Amy Winehouse "Rehab" (#9, 2006)
25. Domenico Modugno "Volare (Nel Blu Dipinito Di Blue" (#1, 1958)
26. Wild Cherry "Play That Funky Music" (#1, 1976)
27. Magic! "Rude" (#1, 2013)
28. Dexy's Midnight Runners "Come on Eileen" (#1, 1983)
29. Lou Reed "Walk on the Wild Side" (#16, 1972)
30. Walter Huston "September Song" (#12, 1939)

31. Anton Karas "The Third Man Theme" (#1, 1950)
32. Harry Simeone Chorale "The Little Drummer Boy" (#13, 1958)
33. Fisk University Jubilee Quartet "Swing Low, Sweet Chariot" (#7, 1910)
34. Terry Jacks "Seasons in the Sun" (#1, 1974)
35. Lipps Inc. "Funkytown" (#1, 1980)
36. Frankie Goes to Hollywood "Relax" (#10, 1983)
37. Band Aid "Do They Know It's Christmas?" (#13, 1984)
38. Sir Mix-A-Lot "Baby Got Back" (#1, 1992)
39. Ed Gallagher & Al Shean "Mr. Gallagher and Mr. Shean" (#1, 1922)
40. Beck "Loser" (#10, 1993)

41. Bill Snyder "Bewitched, Bothered and Bewildered" (#3, 1950)
42. The Sugarhill Gang "Rapper's Delight" (#36, 1979)
43. Big Four Quartet "Goodbye Dolly Gray" (#1, 1901)
44. Snow Patrol "Chasing Cars" (#5, 2006)
45. Big Joe Turner "Shake, Rattle and Roll" (#22, 1954)
46. Bill Medley "I've Had the Time of My Life" (with Jennifer Warnes, #1, 1987) *
47. Thomas Bott "Love's Old Sweet Song" (#1, 1892)
48. The Chords "Sh-Boom" (#5, 1954)
49. Free "All Right Now" (#4, 1970)
50. Lou Bega "Mambo No. 5 (A Little Bit Of…)" (#3, 1999)

51. Gene Vincent & His Blue Caps "Be-Bop-A-Lula" (#7, 1956)
52. Van McCoy "The Hustle" (#1, 1975)
53. Jimmy Boyd "I Saw Mommy Kissing Santa Claus" (#1, 1952)
54. Regina Belle "A Whole New World" (with Peabo Bryson, #1, 1992) *
55. Mahalia Jackson "Move on Up a Little Higher" (#21, 1948)
56. Carl Douglas "Kung Fu Fighting" (#1, 1974)
57. Lee Ann Womack & the Sons of the Desert "I Hope You Dance" (#14, 2000)
58. OMI "Cheerleader (Felix Jaehn Remix)" (#1, 2014)
59. Cecil Fanning "A Perfect Day" (#2, 1911)
60. Kentucky Serenaders "Rose of Washington Square" (#3, 1920)

61. Hozier "Take Me to Church" (#2, 2013)
62. Idina Menzel "Let It Go" (#5, 2013)
63. Everything But the Girl "Missing (Todd Terry Remix)" (#2, 1995)
64. Nicholas Orlando's Orchestra "Till We Meet Again" (with Harry MacDonough & Charles Hart, #1, 1919) *
65. The Lumineers "Ho Hey" (#3, 20120
66. Sonny James "Young Love" (#1, 1956)
67. Charles Agnew & His Stevens Hotel Orchestra with Stanley Jacobsen "Don't Blame Me" (#13, 1933)
68. Erroll Garner Trio "Misty" (#30, 1954)
69. Dave Brubeck Quartet "Take Five" (#25, 1959)
70. Chumbawamba "Tubthumping" (#6, 1997)

71. M.I.A. "Paper Planes" (#4, 2007)
72. U.S. Naval Academy Band "Anchors Aweigh" (#13, 1906)
73. Bill Hayes "The Ballad of Davy Crockett" (#1, 1955)
74. Hoobastank "The Reason" (#2, 2003)
75. Benny Meroff with Dusty Rhodes "Happy Days Are Here Again" (#1, 1930)
76. Paul Mauriat "Love Is Blue" (#1, 1967)
77. Clarence "Pinetop" Smith "Pinetop's Boogie Woogie" (#20, 1929)
78. Foster the People "Pumped Up Kicks" (#3, 2010)
79. McKinney's Cotton Pickers with George Thomas "If I Could Be with You One Hour Tonight" (#1, 1930)
80. Mr. Acker Bilk "Stranger on the Shore" (#1, 1961)

81. William Redmond "In the Good Old Summertime" (#3, 1902)
82. Tammy Wynette "Stand by Your Man" (#19, 1968)
83. Donna Lewis "I Love You Always Forever" (#2, 1996)
84. Irving Mills "Stardust" (#20, 1930)
85. Kyu Sakamoto "Sukiyaki" (#1, 1963)
86. Silentó "Watch Me (Whip/Nae Nae)" (#3, 2015)
87. Zager & Evans "In the Year 2525 (Exordium & Terminus)" (#1, 1969)
88. The Tornadoes "Telstar" (#1, 1962)
89. Dua Lipa "New Rules" (#6, 2017)
90. Helen Trix "The Bird on Nellie's Hat" (#3, 1907)

91. Edith Piaf "La Vie En Rose" (#23, 1950)
92. Gorillaz "Feel Good Inc." (with De La Soul, #14, 2005) *
93. Jeannie C. Riley "Harper Valley P.T.A." (#1, 1968)
94. The Six Brown Brothers "Darktown Strutters' Ball" (#10, 1917)
95. Charles Marsh "Throw Him Down, McCloskey" (#1, 1892)
96. Bobby McFerrin "Don't Worry, Be Happy" (#1, 1988)
97. Frank Coombs "The Harbor of Love" (with William H. Thompson, #3, 1912)
98. Ma Rainey "See See Rider Blues" (#14, 1925)
99. Walk the Moon "Shut Up and Dance" (#4, 2014)
100. T-Rex "Bang a Gong (Get It On)" (#10, 1971)

---
Resources:
---