First posted 8/20/2012; updated 1/1/2020.
Led Zeppelin
Robert Plant (l) and Jimmy Page (r), image from elespanol.com
British heavy-metal rock supergroup formed in 1968 by Jimmy Page (guitar), Robert Plant (vocals), John Paul Jones (bass/keyboards), and John "Bonzo" Bonham (drums). Page had previously been in the Yardbirds while Plant and Bonham worked together in Band of Joy. The band broke up in 1980 after Bonham died of asphyxiation at age 33 on 9/25/1980.
Awards: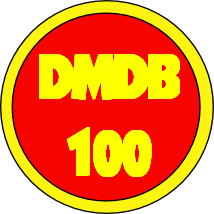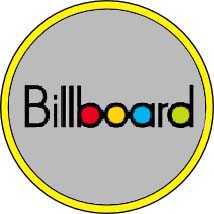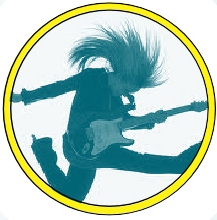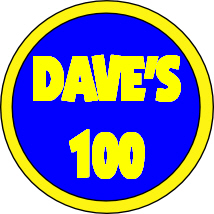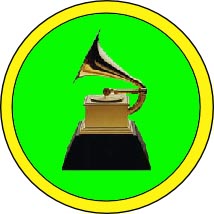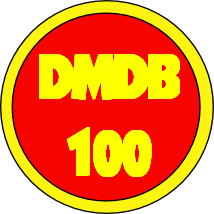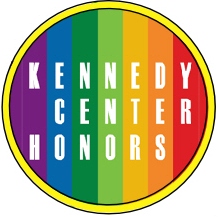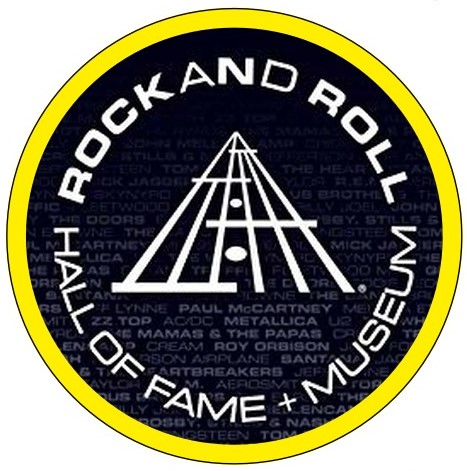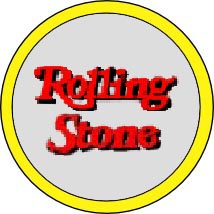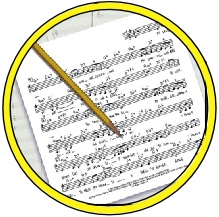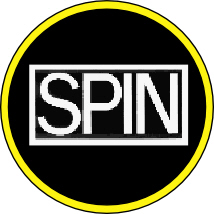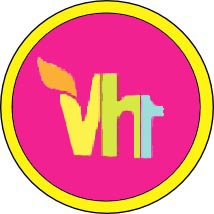 ---
Top 100 Songs
---
Dave's Music Database lists are determined by song's appearances on best-of lists as well as chart success, sales, radio airplay, streaming, and awards. In addition to songs by Led Zeppelin, this list includes Robert Plant's solo work, Jimmy Page's work with the Firm and Coverdale-Page, the work the two did together, and the Honeydrippers, which included Plant and Page as members. Unless noted otherwise, songs on the list are by Led Zeppelin. Songs which hit #1 on various charts are noted. (Click for codes to singles charts.)

DMDB Top 1%:

1. Stairway to Heaven (1971)
2. Whole Lotta Love (1969) #1 AU


DMDB Top 5%:

3. Kashmir (1975)
4. Rock and Roll (1971)
5. Black Dog (1971)
6. Immigrant Song (1970)


DMDB Top 10%:

7. D'Yer Mak'er (1973)
8. Dazed and Confused (1969)
9. Over the Hills and Far Away (1973)
10. Ramble On (1969)


11. Rockin' at Midnight (Honeydrippers, 1984)
12. Sea of Love (Honeydrippers, 1984) #1 AC, CN
13. Trampled Under Foot (1975)
14. Fool in the Rain (1979)


DMDB Top 20%:

15. In the Mood (Robert Plant, 1983)
16. Big Log (Robert Plant, 1983)
17. Good Times, Bad Times (1969)
18. Heartbreaker (1969)
19. Gallows Pole (1970)
20. Hey Hey What Can I Do (1970)


21. Little by Little (Robert Plant, 1985) #1 AR
22. All My Love (1979)
23. Radioactive (The Firm, 1985) #1 AR
24. Tall Cool One (Robert Plant, 1988) #1 AR
25. Living Loving Maid (1969)
26. Going to California (1971)
27. Hurting Kind (I've Got My Eyes on You) (Robert Plant, 1990) #1 AR
28. Thank You (1969)
29. If I Were a Carpenter (Robert Plant, 1993)
30. Heaven Knows (Robert Plant, 1988) #1 AR


31. You've Lost That Lovin' Feelin' (The Firm, 1985)
32. Burning Down One Side (Robert Plant, 1982)
33. When the Levee Breaks (1971)
34. Since I've Been Loving You (1970)
35. Babe, I'm Gonna Leave You (1969)
36. What Is and What Should Never Be (1969)
37. 29 Palms (Robert Plant, 1993)
38. Ship of Fools (Robert Plant, 1988)
39. Communication Breakdown (1969)
40. Little Sister (Rockpile with Robert Plant, 1981)


41. Please Read the Letter (Robert Plant with Alison Krauss, 2007)
42. I Believe (Robert Plant, 1993)
43. Satisfaction Guaranteed (The Firm, 1985)
44. Misty Mountain Hop (1971)
45. The Ocean (1973)


DMDB Top 20%:

46. Nobody's Fault But Mine (1976)
47. All the King's Horses (The Firm, 1986) #1 AR
48. The Battle of Evermore (1971)
49. Dancing Days (1973)
50. Other Arms (Robert Plant, 1983) #1 AR


51. Achilles Last Stand (1976)
52. Take Me for a Little While (Coverdale-Page, 1993)
53. Baby Come on Home (1968)
54. Shine It All Around (Robert Plant, 2005)
55. The Song Remains the Same (1973)
56. The Rain Song (1973)
57. Travelling Riverside Blues (1969)
58. Crazy Little Thing Called Love (Queen live with Robert Plant, 1992)
59. In the Evening (1979)
60. Houses of the Holy (1975)


61. Down by the Seaside (1975)
62. Shake My Tree (Coverdale-Page, 1993)
63. Most High (Robert Plant & Jimmy Page, 1998) #1 AR
64. Darlene (1978)
65. The Lemon Song (1969)
66. Calling to You (Robert Plant, 1993)
67. No Quarter (1973)
68. Gone, Gone, Gone (Done Moved On) (Robert Plant with Alison Krauss, 2007)
69. Boogie with Stu (1975)
70. Your Ma Said You Cried in Your Sleep Last Night (Robert Plant, 1990)


71. Bron-Y-Aur Stomp (1970)
72. Bring It on Home (1969)
73. In My Time of Dying (1975)
74. You Shook Me (1969)
75. Tie Dye on the Highway (Robert Plant, 1990)
76. Your Time Is Gonna Come (1969)
77. That's the Way (1970)
78. Down by the Seaside (Tori Amos with Robert Plant, 1995)
79. Tangerine (1970)
80. Celebration Day (1970)


81. Four Sticks (1971)
82. Ozone Baby (1978)
83. One More Cup of Coffee (Robert Plant, 2002)
84. In the Light (1975)
85. I Can't Quit You Baby (1969)
86. Friends (1970)
87. The Girl I Love She Got Long Black Wavy Hair (live, 1969)
88. Pride and Joy (Coverdale-Page, 1993) #1 AR
89. How Many More Times (1969)
90. Anniversary (Robert Plant, 1990)


91. Over Now (Coverdale-Page, 1990)
92. The Rover (1975)
93. Out on the Tiles (1970)
94. I'm Gonna Crawl (1979)
95. Hot Dog (1979)
96. The Only One (Jimmy Page & Robert Plant, 1988)
97. Pledge Pin (Robert Plant, 1982)
98. The Crunge (1973)
99. Night Flight (1975)
100. South Bound Saurez (1979)

---
Resources and Related Links: