Jim Steinman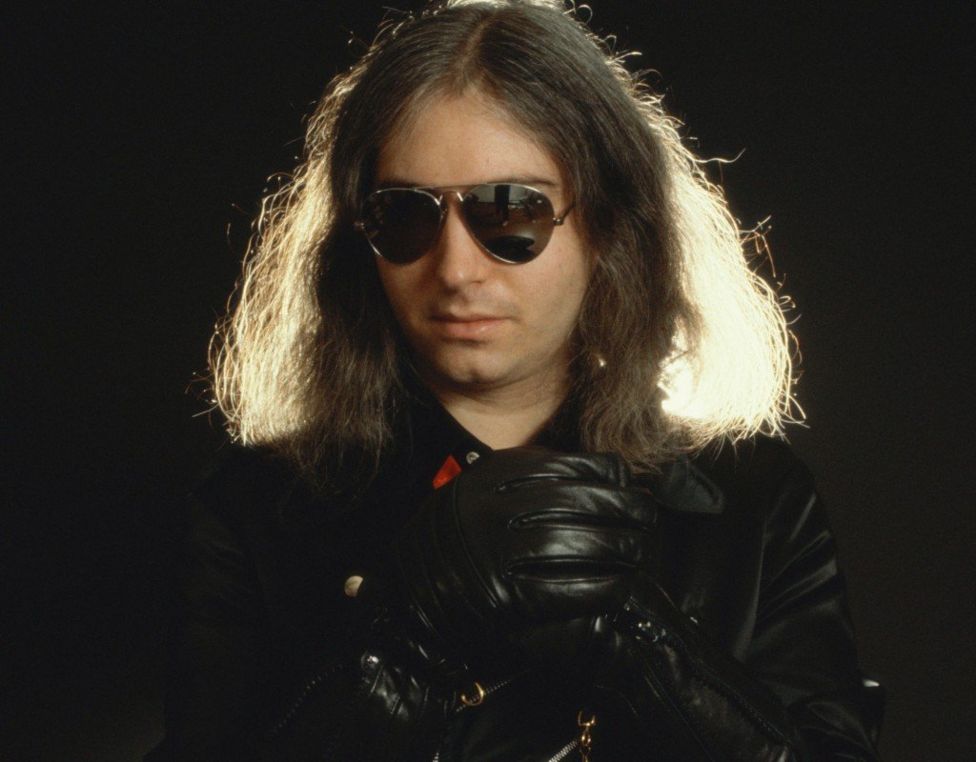 Image from BBC.com
Awards:
---
Top 25 Songs Written by Jim Steinman
---
Dave's Music Database lists are determined by song's appearances on best-of lists as well as chart success, sales, radio airplay, streaming, and awards. This list is focused only on songs which charted in some fashion so it doesn't include any album cuts. Also – only the highest-ranked version of the each song is included. #1 songs are noted. (Click for codes to singles charts.)

DMDB Top 1%:

1. Meat Loaf "I'd Do Anything for Love (But I Won't Do That)" (1993) #1 US, CB, UK, CN, AU
2. Bonnie Tyler "Total Eclipse of the Heart" (1983) #1 US, CB, RR, UK, CN, AU


DMDB Top 2%:

3. Meat Loaf "Paradise by the Dashboard Lights" (1977) #1 CL
4. Celine Dion "It's All Coming Back to Me Now" (1996) #1 CB, AC, CN


DMDB Top 5%:

5. Meat Loaf "Bat Out of Hell" (1977)
6. Meat Loaf "Two Out of Three Ain't Bad" (1977)
7. Air Supply "Making Love Out of Nothing at All" (1983)


DMDB Top 10%:

8. Boyzone "No Matter What" (1997) #1 UK
9. Meat Loaf "You Took the Words Right Out of My Mouth" (1977)
10. Meat Loaf "Rock and Roll Dreams Come Through" (1993)
11. Barry Manilow "Read 'Em and Weep" (1983) #1 AC


DMDB Top 20%:

12. Bonnie Tyler "Holding Out for a Hero" (1984)
13. Meat Loaf "Objects in the Rear View Mirror May Appear Closer Than They Are" (1993)
14. Sisters of Mercy "More" (1990) #1 MR


Beyond the DMDB Top 20%:

15. Fire Inc. "Tonight Is What It Means to Be Young" (1984)
16. Meat Loaf & Cher "Dead Ringer for Love' (1981)
17. Meat Loaf "I'm Gonna Love Her for Both of Us" (1981)
18. Meat Loaf "Life Is a Lemon and I Want My Money Back" (1993)
19. Barbra Striesand "Left in the Dark" (1984)
20. Bonnie Tyler & Todd Rundgren "Loving You's a Dirty Job But Somebody's Gotta Do It" (1985)
21. Meat Loaf "Nowhere Fast" (1984)
22. Tina Arena "Whistle Down the Wind" (1997)
23. Meat Loaf "Is Nothing Sacred" (1998)
24. Taylor Dayne "Original Sin" (1995)
25. Bonnie Tyler "Faster Than the Speed of Night" (1983)

---
Resources and Related Links:
---
First posted 4/29/2021; last updated 1/25/2022.