Songwriters of the Rock Era:

Top 100
This list was originally posted on the Dave's Music Database Facebook page on July 1, 2010 and then updated on March 9, 2012, aggregating 36 different sources (see resources at bottom of page).
Despite attempts to gather a wide variety of lists, the emphasis of the lists still heavily largely on singer/songwriters from the rock era, giving short shrift to Broadway, early 20th century writers, and classical composers. As such, I have created two other lists – Composers from Broadway and the Early 20th Century and The Top 50 Classical Composers. However, here's the list of rock-era songwriters.
See other lists of Acts/Music Makers by Categories.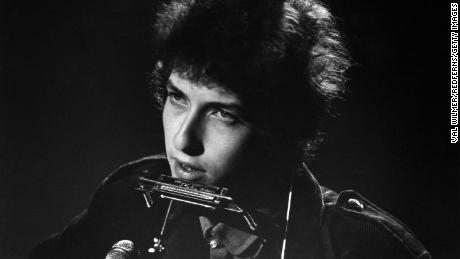 Bob Dylan, image from cnn.com

1. Bob Dylan
2. John Lennon/ Paul McCartney
3. Paul Simon
4. Bruce Springsteen
5. Pete Townshend
6. Neil Young
7. Mick Jagger/ Keith Richards
8. Elton John/ Bernie Taupin
9. Joni Mitchell
10. David Bowie

John Lennon and Paul McCartney, image from fanpop.com
11. Leonard Cohen
12. Brian Wilson
13. Carole King
14. Led Zeppelin: John Bonham/ John Paul Jones/ Jimmy Page/ Robert Plant
15. Ray Davies
16. Sting
17. Stevie Wonder
18. Pink Floyd: Syd Barrett/ David Gilmour/ Nick Mason/ Roger Waters/ Richard Wright
19. Chuck Berry
20. Van Morrison

Paul Simon, image from morethings.com
21. Tom Waits
22. Billy Joel
23. Jerry Leiber/ Mike Stoller
24. Kurt Cobain
25. U2: Bono/ Adam Clayton/ The Edge/ Larry Mullen, Jr.
26. Elvis Costello
27. Brian Holland/Lamont Dozier/ Eddie Holland
Burt Bacharach/ Hal David 28.
29. Smokey Robinson
30. James Taylor

Bruce Springsteen, image from reelworldtheology.com
31. John Fogerty
32. Jim Morrison
33. Lou Reed
34. Morrissey
35. Kris Kristofferson
36. Don Henley
37. Bob Marley
38. Prince
39. Gerry Goffin
40. Queen: John Deacon/ Brian May/ Freddie Mercury/ Roger Taylor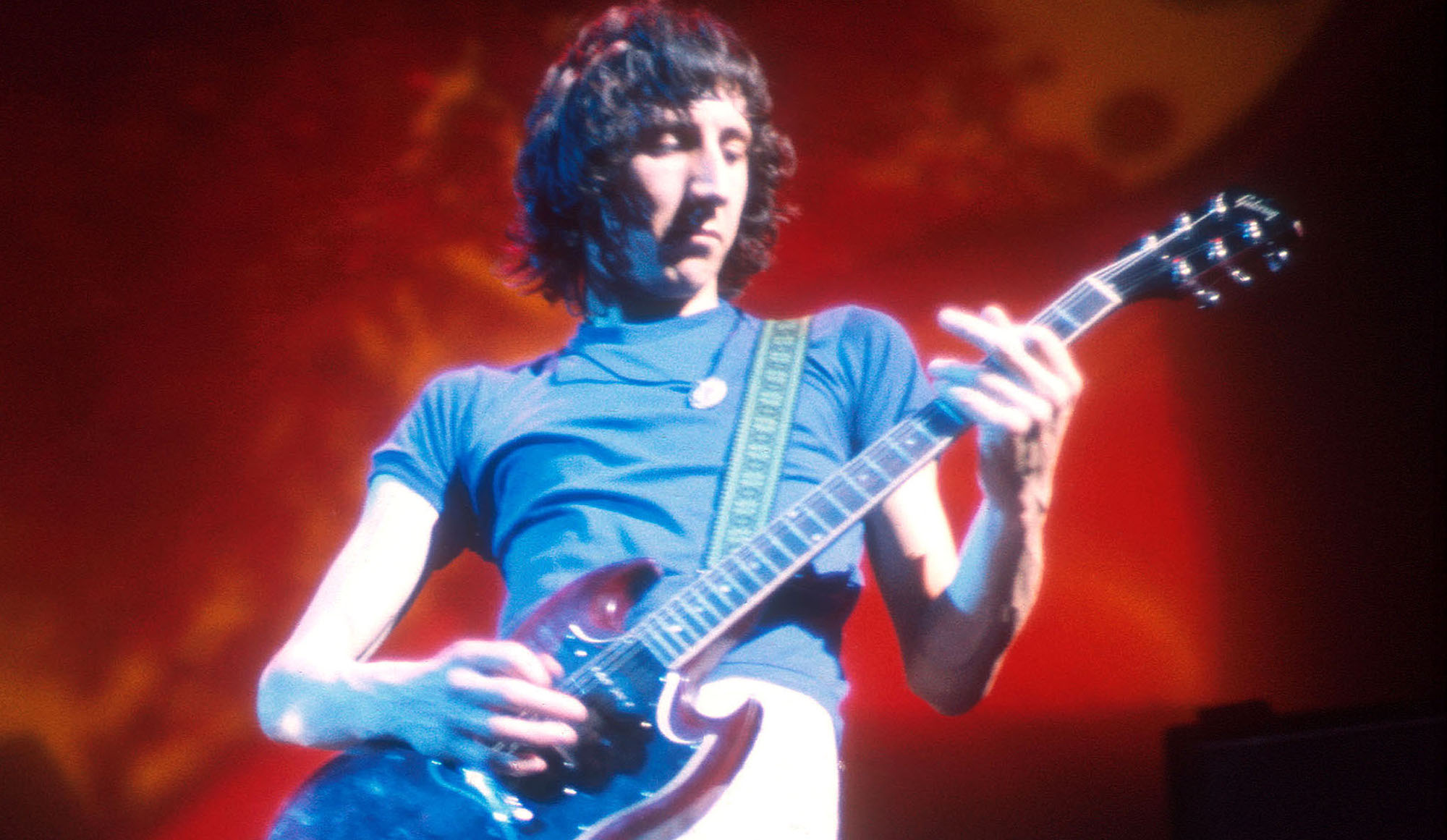 Pete Townshend, image from guitarplayer.com
41. Dolly Parton
42. Michael Jackson
43. Nick Cave
44. Jackson Browne
45. Randy Newman
46. Peter Gabriel
47. Kenneth Gamble/ Leon Huff
48. R.E.M.: Peter Buck/ Bill Berry/ Mike Mills/ Michael Stipe
49. Buddy Holly
50. Neil Diamond

Neil Young, image from Samuel sounds blog
51. Eric Clapton
52. Barry Mann/ Cynthia Weil
53. Roy Orbison
54. Jeff Barry/ Ellie Greenwich
55. Doc Pomus/ Mort Shuman
56. Joe Strummer/ Mick Jones
57. Willie Nelson
58. George Harrison
59. Glenn Frey
60. James Brown

Keith Richards and Mick Jagger, image from art.com
61. Thom Yorke/ Jonny Greenwood
62. Little Richard
63. Eddie Vedder
64. Cat Stevens
65. The Bee Gees: Barry Gibb/ Maurice Gibb/ Robin Gibb
66. David Crosby
67. Isaac Hayes/ David Porter
68. Neil Sedaka
69. Jimmy Webb
70. Paul Anka

71. David Byrne
72. Curtis Mayfield
73. Boudleaux Bryant/Felice Bryant
74. Lionel Richie
75. Stevie Nicks
76. Carly Simon
77. Noel Gallagher
78. Diane Warren
79. Al Green
80. Phil Collins

81. Robbie Robertson
82. Sam Cooke
83. Loretta Lynn
84. Otis Redding
85. Chuck D
86. Fats Domino/ Dave Bartholomew
87. Tom Petty
88. Chrissie Hynde
89. Frank Zappa
90. Barry Manilow

91. Jim Croce
92. Otis Blackwell
93. Beck
94. Phil Spector
95. Patti Smith
96. Jimi Hendrix
97. Paul Westerberg
98. Richard Thompson
99. Marvin Gaye
100. John Mayer

---
Resources/Related Links:
Dave's Music Database: Lists of Acts/Music Makers by Categories
Dave'sMusicDatabase.com "The Top 100 Songwriters of All Time" (posted on DMDB Facebook page). (7/1/10)

This ranked list is a compilation of all the best-of songwriter lists below.

aol.com The Greatest Songwriters in Rock (2/13/06)

This is a top 10 ranked list with commentary. No author or year cited. However, the same content appears on a blog on myspace.com with a #11 ranked writer included and a date of 2/13/06.

BBC News Dylan 'the greatest songwriter' (5/23/01)

10 lyricists are ranked, according to percentage of votes received via a BBC News Online users poll out of 7722 votes cast.

DigtalDreamDoor.com 100 Greatest Rock Songwriters. Edited by Maria S. (8/23/07)

This ranked list of 200 songwriters includes a handful of song titles by each entry.

DigitalDreamDoor.com 100 Greatest Lyricists of Rock 'n' Roll. Edited by Eric. (5/13/05)

This is a ranked list with no commentary. If songwriter is associated with a specific group, that is noted in parentheses.

Folkmusic.about.com Top 10 Folk Music Singer/Songwriters. By Kim Ruehl (year?)

This ranked list includes commentary.

Gibson.com 6 of the Greatest Songwriting Partnerships of All Time. By Aaron Lefkove (9/9/08)

This unranked list offers commentary on six songwriting teams on Gibson Lifestyle's Forum.

Guinness Book of British Hit Singles

Ranked list of the 100 most successful songwriters in British chart history. Guinness published books on the UK charts for years and it is assumed that this list came from one of those editions, but there are no details.

MakeFive.com Top 5 Songwriters of All Time. By alexmerced. (6/23/08)

14 songwriters are actually on this ranked list, which appears to be generated by online votes.

NPR.org The Best Living Songwriters. By Robin Hilton. (7/5/06)

This ranked list, by the producer of NPR's All Songs Considered, includes commentary.

Paste Magazine 100 Best Living Songwriters: The List (June/July 2006)

Ranked list with no commentary.

Ranker.com Greatest Living Rock Songwriters
RateYourMusic.com Top 100 Songwriters. By elayblooze. (year?)

User-generated, ranked list with no commentary. No year identified.

RetroJunk.com Top 20 Greatest Songwriters. By dalmatianlover. (2009)

Blogger-created, ranked list with commentary.

P. Campbell Robbins, Top 25 Greatest Songwriters of All-Time. (5/10/06)

Blogger-created, ranked list with commentary on top 10.

Piero Scaruffi, Greatest singer songwriters of all times (1996)

Ranked list of 16 songwriters (no commentary) and then an unranked list of another 55 songwriters.

Piero Scaruffi, Greatest rock composers of all times (1999)

Four separate ranked lists (no commentary) focus on world, Britain, Oceania, and Germany.

Songpull.com Top 10 Living Songwriters. By mbauer. (11/13/07)

Blogger-created, ranked list with no commentary. Links to songwriters' official sites.

Songwriting.net Top 10 Songwriting Teams. By Jessica Brandon. (5/26/10)

This ranked list offers brief commentary.

Telegraph.co.uk 50 best British songwriters. By Chris Harvey. (5/19/08)

Ranked list includes commentary.

TopTenz.net Top 10 Singer Songwriters of the 1960s and 1970s. By Anne Iredale. (5/22/09)

Ranked list with commentary.

Turkku.com Top 20: Male Songwriters and Top 20: Female Songwriters (year?)

Two separate ranked lists with no commentary on a page with other lists.

UltimateSongwriting.com Best Songwriters Ever and Great Songwriters – Greatest Songwriters (?)

Two separate unranked lists with lots of overlap and no commentary. No author or date identified.

Ben Witherington, The Best Songwriters in Rock n' Roll Heaven (8/14/08)

Blogger-created unranked lists, no commentary, for rock/pop, folk/country, and modern. Despite the misleading title, this focuses on songwriters both alive and dead.
---
First posted 7/1/2010; last updated 1/26/2022.