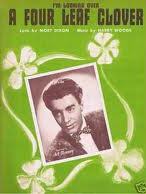 It isn't often that a song has to wait 21 years to hit #1, but it took that long for "I'm Looking Over a Four-Leaf Clover" to get lucky. The song was written by Harry Woods and Mort Dixon in 1927. Woods was a Tin Pan Alley lyricist who wrote the million-selling songs "When the Red Red Robin Comes Bobbing Along" (1926) and "Side by Side" (1927).
AMG-1
Meanwhile, Mort Dixon did some songwriting for Broadway and Hollywood and also wrote hits such as "That Old Gang of Mine" (1923), and "Bye Bye Blackbird" (1926).
AMG-2
Their collaborative efforts on "Clover" found success on April 30, 1927 when two versions of the song charted simultaneously. Nick Lucas took the song to #2 while Ben Bernie went to #3. Two weeks later, Jean Goldkette hit the charts with Billy Murray. Theirs hit #10.
PM
In 1948, "Four-Leaf Clover" had a resurgence when six different acts charted with the song, including the Uptown String Band, Russ Morgan, Alvino Rey, The Three Suns, and Arthur Godfrey.
PM
However, the first and biggest of the batch was Art Mooney's #1 version which featured Mike Pingatore. Originally the banjo playerwith bandleader Paul Whiteman
JA-99
on hits such as 1923's "Linger Awhile,"
TY
Pingatore forged a heavy-strumming style which became a blueprint for Dixieland banjoists.
JA-99
The song also took on a life beyond the charts. It has become Warner Brothers cartoon favorite, used for Bugs Bunny (
Operation Rabbit
), Daffy Duck and the Tasmanian Devil (
Ducking the Devil
), and Wile E. Coyote and Road Runner (
Fast and Furry-ous
).
WK
It was parodied as "I'm Looking Over My Dead Dog Rover", first by Kevin Gershon in 1973 and again by Hank Stu Dave and Hank in 1977. The latter received play on Dr. Demento's radio show.
WK
"Clover" has also become a campfire sing-a-long and Scouter favorite.
JA-99
---
Awards: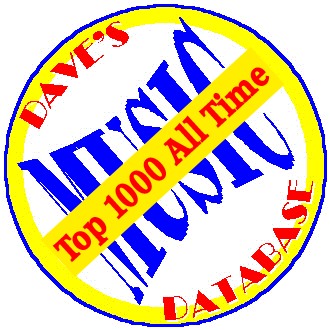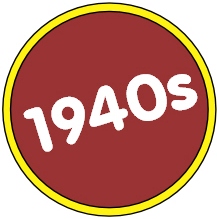 ---
Resources and Related Links:
Note: Footnotes (raised letter codes) refer to sources frequently cited on the blog. Numbers following the letter code indicate page numbers. If the raised letter code is a link, it will go directly to the correct page instead of the home page of a website. You can find the sources and corresponding footnotes on the "Lists" page in the "Song Resources" section.