Bad Guy

Billie Eilish
Writer(s): Billie Eilish O'Connell/Finneas O'Connell (see lyrics here)
---
Released: March 29, 2019
---
First Charted: April 13, 2019
---
Peak: 11 US, 6 A40, 34 AA, 12 MR, 2 UK, 11 CN, 12 AU, 12 DF (Click for codes to charts.)
---
Sales (in millions): 6.0 US, 1.8 UK, 19.5 world (includes US + UK)
---
Airplay/Streaming (in millions): -- radio, 1346.42 video, 2305.84 streaming
Awards:
Click on award for more details.
About the Song:
The song most likely to be identified with 2019 for years to come is Lil Nas X's "Old Town Road." The song logged a whopping 19 weeks at #1 on the Billboard Hot 100, making it the biggest song in that chart's history. Of course, all songs must eventually fall and "Old Town Road" finally succumbed to Billie Eilish's "Bad Guy." While the song only spent a solitary week atop the chart, it set a record of its own – the longest run at #2 (nine weeks) before sliding into the pinnacle position. SF
At only 17 years old when the song hit its peak, Billie also secured another significant chart accomplishment. Born in 2001, she became the first artist to top the Billboard Hot 100 who was born in the 21st century. Just a few months earlier, in April 2019, she'd become the first artist born in the 21st century to top the Billboard album chart with When We All Fall Asleep, Where Do We Go?, from which "Bad Guy" was lifted CNN as the fifth single. By year's end, her youth also secured her another major accomplishment when she became the youngest artist in history to land Grammy nominations in the Big Four categories (Best Album, Best Song, Best Record, and Best New Artist). HP Two of those nominations – Record and Song of the Year – came for "Bad Guy."
The song – which has been called pop-trap and nu-goth pop – is a minimalist production built on a synth bass and kick drum. WK Billie didn't have any expectations for it, considering the chorus has no hook. She told Billboard that she and her brother Finneas (who produced her album and co-wrote the song) tried "to write something else over that but we couldn't do it because nothing else worked." SF Vanity Fair said the song "treads the line between her slightly deranged aesthetic and a whiff of familiarity that keeps it squarely pop" VF
Lyrically, the song mocks how people – including herself – try to present themselves as rule breakers. SF She sarcastically taunts her lover for being a bad guy, boasting with tongue firmly in cheek that she's tougher than he is. As she said, "You will never catch a bad bitch telling everyone she's a bad bitch." SF The song earned Billie comparisons to Fiona Apple, Lorde, and Amy Winehouse. WK Sam Prance of Pop Buzz called it "the perfect anthem for anyone…who likes to get in touch with their dark side." PB
---
Resources:
---
Related Links: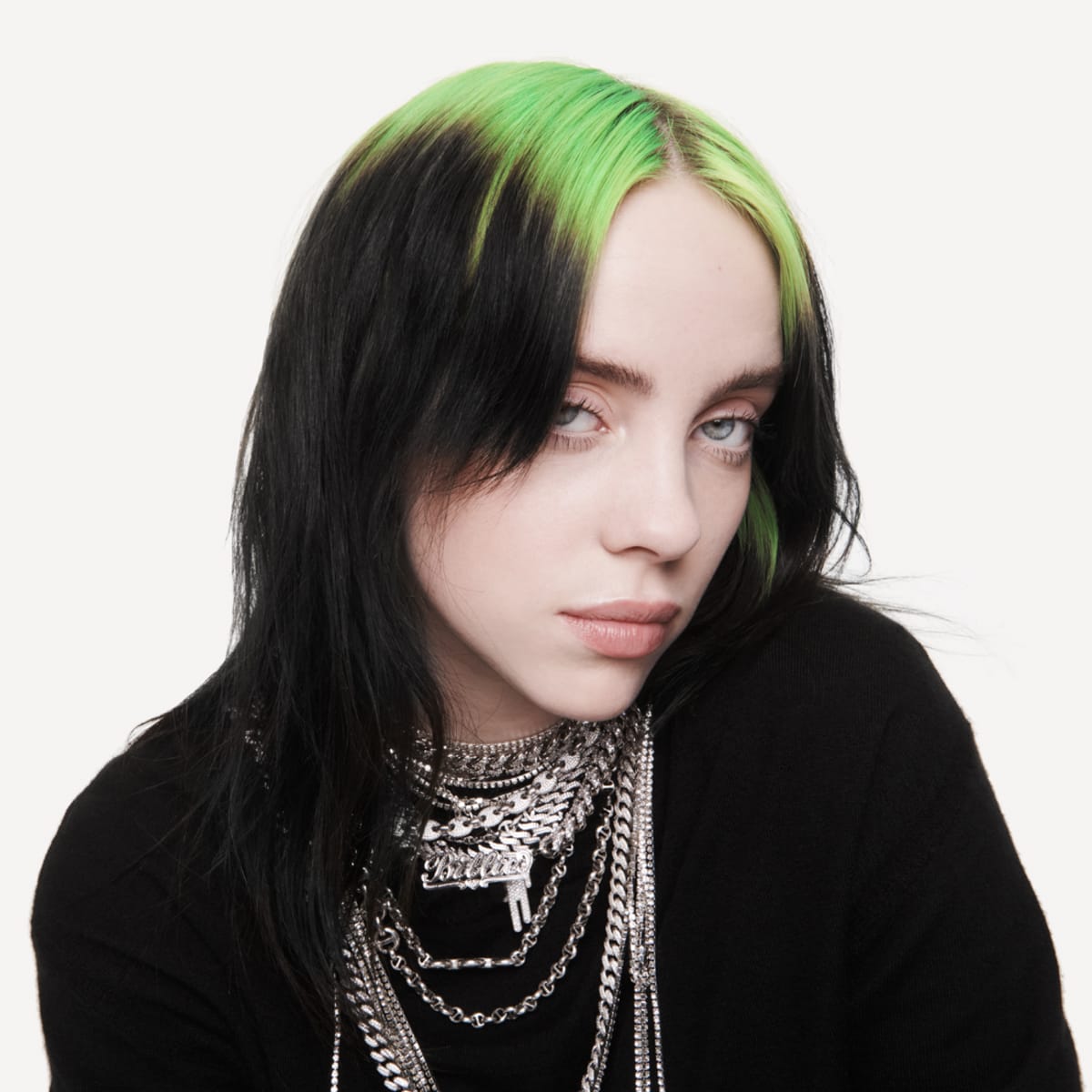 ---
First posted 12/11/2019; last updated 7/25/2023.