Originally posted 1/19/2014.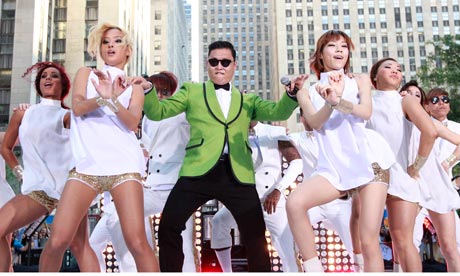 image from theguardian.com
---
Psy "Gangnam Style"
---
Writer(s):
Park Jae-Sang/ Yoo Gun-hyung (
see lyrics here
)
Released: 7/15/2012, First charted: 9/22/2012
Peak: 2 US, 1 1 UK, 36 AA (Click for codes to singles charts.)
Sales (in millions): 5.0 US, 1.09 UK, 11.75 world (includes US and UK)
Radio Airplay (in millions): -- Video Airplay (in millions): 1883.23
---
Review:
South Korean singer and rapper Park Jae-sang, better known as Psy, was no stranger to the music scene when "Gangnam Style" took over the world, landing at #1 in more than 30 countries.
WK
In the U.S., it peaked at #2 for 7 weeks behind Maroon 5's "One More Night." Psy had released five albums and 17 singles
WK
and become a big name in Korea, where his fans had huge expectations about his dancing. Psy told the
New York Times
he stayed up late about 30 nights to come up with the dance, testing animal-inspired moves with his choreographer before settling on what he called the "invisible horse dance" where he pretends to hold the reins of a horse, spin a lasso, and move his legs in a side-shuffling gallop.
WK
Psy's dance moves in the video became a phenomenon, driving multiple parodies and spawning a dance craze unlike anything seen since "Macarena" in the 1990s. The video garnered more than 2 million likes on YouTube, the most ever according to Guinness World Records. SF It also became the first YouTube video to reach a billion views. WK Deborah Netburn of the Los Angeles Times called it "one of the greatest videos ever to be uploaded to YouTube." WK MTV's James Montgomery said the song "is either the track we, as a culture needed right now, or the track we, as a culture, deserved." WK The Washington Post's Maura Judkis said Psy "has made an extraordinarily stupid-looking dance move suddenly cool." WK Psy himself said the point of the dance is "to dress classy and dance cheesy" WK and that for the video the intent was "to be ridiculous as possible." SF Even NASA weighed in, calling it "a dance-filled music video that has forever entered the hears and minds of millions of people." WK
About.com's Bill Lamb praised the song for "spreading smiles and pure fun around the world in record time." WK He called Psy a "powerfully charismatic…showman." WK Digital Spy's Robert Copsey criticized the song for being monotonous and The Guardian's Paul Lester knocked it as "generic ravey Euro dance with guitars." WK The Village Voice's Robert Myers dismissed the song as an "inspired piece of silliness." WK Boris Johnson, the mayor of London, called the song the greatest cultural masterpiece of 2012. WK
"Gangnam Style" is a Korean phrase referring to a trendy and lavish lifestyle associated with Seoul's Gangnam District. WK Psy compared the area to Beverly Hills in California. Psy said the video and song mock "the posers and wannabes that put on these airs and say that they are 'Gangnam Style' – so this song is actually poking fun at those kinds of people who are trying very hard to be something that they're not." WK
---
Resources and Related Links:
---
Award(s):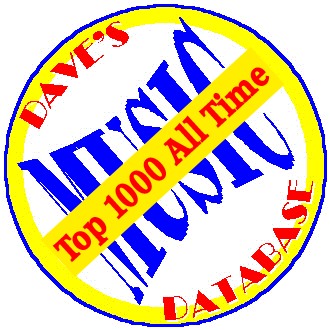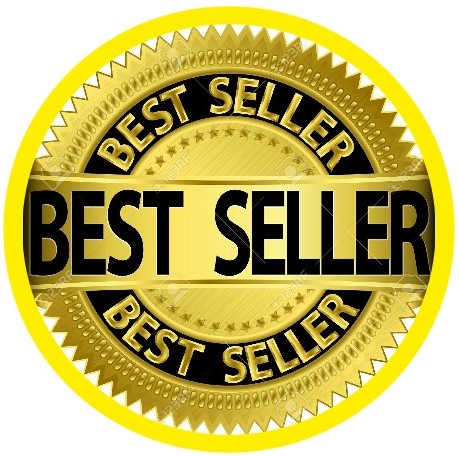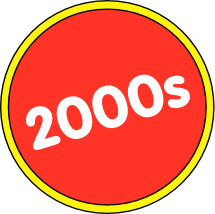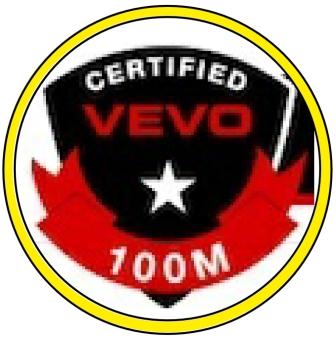 ---