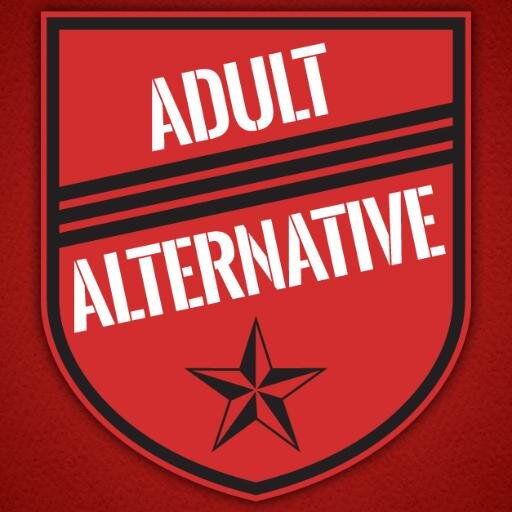 image from twimg.com
In 1996, Billboard magazine lanched the adult album alternative (AAA) chart. The radio format is a spinoff of the album-oriented radio format rooted in music from the '60s and '70s. AAA includes some of that genre's most noted acts (Eric Clapton, John Mellencamp, Tom Petty, The Rolling Stones, Bruce Springsteen), but expands to include a variety of genres generally broader than most other radio formats, encompassing alternative rock, alt country, folk, jazz, and blues.
As of December 9, 2017, here are the top 100 AAA acts.
1. U2
2. Dave Matthews (solo and with band)
3. Coldplay
4. Jack Johnson
5. Sheryl Crow
6. John Mayer
7. R.E.M.
8. Counting Crows
9. The Wallflowers
10. Train

11. Tom Petty (solo & with Heartbreakers & Mudcrutch)
12. David Gray
13. Ryan Adams
14. Eric Clapton
15. Beck
16. Death Cab for Cutie
17. Snow Patrol
18. Mumford & Sons
19. Adele
20. Red Hot Chili Peppers

21. Bruce Springsteen
22. Sting
23. Matchbox 20
24. Norah Jones
25. Ben Harper
26. Kings of Leon
27. John Mellencamp
28. Sarah McLachlan
29. Ray LaMontagne
30. Green Day

31. Chris Isaak
32. Goo Goo Dolls
33. Collective Soul
34. Keane
35. Wilco
36. Imagine Dragons
37. Barenaked Ladies
38. The Head and the Heart
39. Lenny Kravitz
40. The Black Keys

41. Tracy Chapman
42. The Fray
43. Melissa Etheridge
44. The Avett Brothers
45. Pearl Jam
46. Florence + the Machine
47. Guster
48. Jason Mraz
49. Cage the Elephant
50. Michael Franti

51. Bonnie Raitt
52. The Rolling Stones
53. Matt Nathanson
54. Pete Yorn
55. Alanis Morissette
56. Indigo Girls
57. The Lumineers
58. Blues Traveler
59. KT Tunstall
60. The Decemberists

61. Mark Knopfler
62. Tori Amos
63. Shawn Colvin
64. Spoon
65. Jonny Lang
66. Amos Lee
67. Phish
68. The Killers
69. Shawn Mullins
70. Brandi Carlile

71. Van Morrison
72. Robert Plant
73. Dawes
74. Arcade Fire
Foo Fighters
76. Neil Young
77. Of Monsters and Men
78. Grace Potter
79. John Hiatt
80. Alabama Shakes

81. Lorde
82. Pretenders
83. Hozier
84. Mat Kearney
85. Natalie Merchant
86. Phillip Phillips
87. Santana
88. Paul Simon
89. Fitz & the Tantrums
90. Jewel

91. Michael Kiwanuka
92. Ingrid Michaelson
93. Brett Dennen
94. Paolo Nutini
95. Jackson Browne
96. John Bulter Trio
97. Old 97's
98. Feist
99. Vance Joy
100. One Republic

---