First posted 7/17/2012; updated 6/27/2019.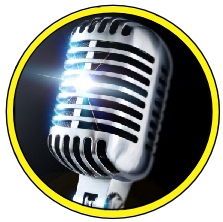 This list has been updated several times, most recently in 2012. I'm the first to admit it still has flaws. Best-of-all-time lists notoriously focus on the rock era and not all time, so if you had a career prior to 1955, good luck making this list. Crooners like Bing Crosby and Perry Como are out of luck. Still, greats like Frank Sinatra, Billie Holiday, and Nat "King" Cole manage to fight their way onto a mostly rock-and-roll list. These lists also favor white men who fronted rock bands in the 1960s and '70s so kudos to Aretha Franklin, Hank Williams, Bob Marley, Patsy Cline, Howlin' Wolf and others who are talents so massive they couldn't be ignored. Anyway, here's the list:
---
The Top 100 Singers of All Time
---
Queen's Freddie Mercury, image from telegraph.co.uk
1. Freddie Mercury
2. Robert Plant
3. Jim Morrison
4. Janis Joplin
5. Aretha Franklin
6. Mick Jagger
7. Axl Rose
8. Kurt Cobain
9. Elvis Presley
10. John Lennon

Even though the sources behind this list heavily favor white male singers who front rock bands, the list makers still showed "Respect" to Aretha Franklin, the Queen of Soul. Image from ugospel.com.
11. Bono
12. Roger Daltrey
13. Stevie Wonder
14. Paul McCartney
15. Steven Tyler
16. Frank Sinatra
17. Roy Orbison
18. Marvin Gaye
19. Michael Jackson
20. Whitney Houston

Hey, list makers! How about a little more love for The King of Rock and Roll? Many of the names on this list wouldn't be here if it weren't for him. Image from fanpop.com.
21. David Bowie
22. Iggy Pop
23. Ray Charles
24. Sam Cooke
25. Bob Dylan
26. Otis Redding
27. Mariah Carey
28. Tina Turner
29. Morrissey
30. Elton John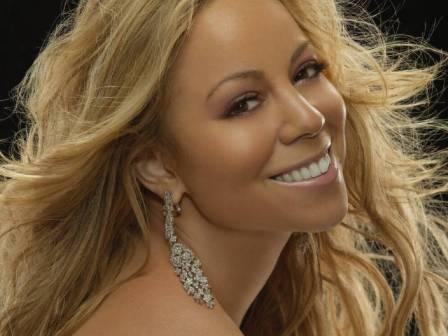 Divas like Mariah Carey, Whitney Houston, and Christina Aguilera show they deserve a place on this rock-heavy list.
31. Thom Yorke
32. Bjork
33. Billie Holiday
34. Van Morrison
35. Ella Fitzgerald
36. Al Green
37. Eddie Vedder
38. Dusty Springfield
39. Christina Aguilera
40. Bruce Dickinson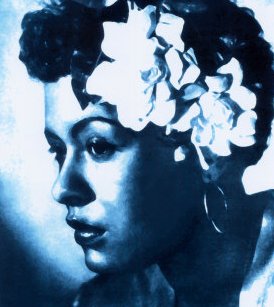 To those list makers who didn't include greats like Billie Holiday, Ella Fitzgerald, and Etta James – what were you thinking? Image from music-wallpapers.net.
41. Patsy Cline
42. Bruce Springsteen
43. Karen Carpenter
44. Chris Cornell
45. Luther Vandross
46. Stevie Nicks
47. Matt Bellamy
48. James Brown
49. Celine Dion
50. Bob Marley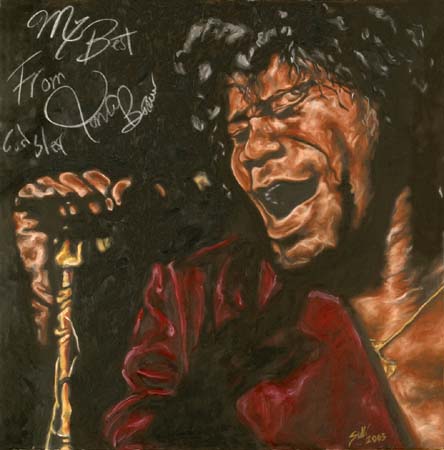 R&B legends like James Brown, Ray Charles, Marvin Gaye, Otis Redding, and Sam Cooke make the list. Image from johannasvisions.com.
51. Paul Rodgers
52. Steve Perry
53. Bon Scott
54. Jeff Buckley
55. Liam Gallagher
56. Michael Stipe
57. Prince
58. Gladys Knight
59. Smokey Robinson
60. Neil Young

Pre-rock era crooners didn't get a lot of love from the listmakers, but some singers like Frank Sinatra, Tony Bennett, and Nat "King" Cole couldn't be denied. Image from queens-politics.com.
61. Tony Bennett
62. Nat "King" Cole
63. Johnny Cash
64. Debbie Harry
65. Ian Gillan
66. Maria Callas
67. John Lydon
68. Joni Mitchell
69. Joe Strummer
70. David Lee Roth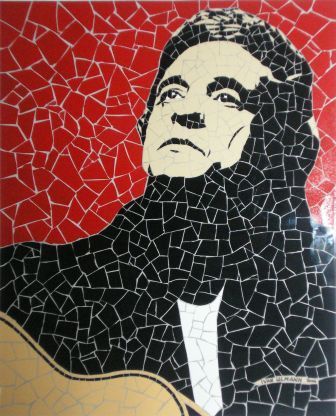 Country stars like Johnny Cash, George Jones, Patsy Cline, and Hank Williams made the cut even without rock and roll credentials. Image from abcnewsradioonline.com.
71. George Jones
72. Little Richard
73. Brian Wilson
74. Mike Patton
75. Etta James
76. Howlin' Wolf
77. Rod Stewart
78. Ian Curtis
79. Tom Waits
80. Mary J. Blige

Howlin' Wolf makes the list, but where's all the other blues greats? Come on, list makers! Image from worldofarmonica.blogspot.com.
81. Nick Cave
82. Lou Reed
83. Nina Simone
84. Joey Ramone
85. Hank Williams
86. Billie Joe Armstrong
87. Patti LaBelle
88. Nusrat Fateh Ali Khan
89. Jackie Wilson
90. Anthony Kiedis

World music gets almost no love from the list makers, but at least Jamaican reggae star Bob Marley and Pakistan's Qawwali singer Nusrat Fateh Ali Khan make the list. Image from aarkangel.wordpress.com.
91. Ozzy Osbourne
92. Patti Smith
93. Levi Stubbs
94. Jon Bon Jovi
95. Michael Hutchence
96. Meat Loaf
97. Sylvester "Sly Stone" Stewart
98. George Michael
99. Barbra Streisand
100. Dave Grohl

Despite the shortcomings of lists such as these, don't let that take away from rock gods like Robert Plant, Jim Morrison, and Mick Jagger who absolutely belong on this list. Image from thehelplessdancer.wordpress.com.
---
Resources and Related Links:
---