Originally posted July 23, 2012.
image from detroitrockblog.blogspot.com
Def Leppard broke through with 1983's Pyromania, an album which "introduced a new form of highly polished, melodic heavy rock." TB It was so successful many assumed the band couldn't reach those heights again. They began work on a follow-up in late '84, TB but were derailed on New Year's Eve when drummer Rick Allen lost his arm in a car accident. They "stuck by their old mate," RS going on hiatus for most of 1985 TB and waiting for him to learn to play drums with a customized drum set built which allowed him to trigger fills with his feet. PR
Animal
To further complicate things, the band initially tapped "Mutt" Lange as the producer. He dropped out and they turned to Jim Steinman of Meat Loaf fame. However, was more interested in a raw rock record while the band wanted a more pristine sound. The band then tried unsuccessfully to self-produce the album WK before Lange returned. Sessions were delayed again when he suffered injuries from a car accident and then once more when singer Joe Elliott was hit with the mumps in 1986. WK
Pour Some Sugar on Me
Lange's goal was to make "a hard rock version of Michael Jackson's Thriller, in that every track was a potential hit single." WK Like Pyromania, the members of the band were brought in separately to record. WK "The multiple vocal harmonies were enhanced by Lange's techniques…[and] guitar parts were now focused more on emphasising melody than hard rock's more basic and cliched riffs." WK While the album had "production value bleeding from its pores" ZG its "unavoidably addictive hits" ZG made it "arguably the best pop-metal ever recorded." AZ Few "pop-metal bands…could compete with Leppard's sense of craft; certainly none had the pop songwriting savvy to produce seven chart singles from the same album." AMG Its blockbuster success helped pave the way for a whole new second wave of hair metal bands, while proving that the late-'80s musical climate could also be very friendly to veteran hard rock acts, a lead many would follow in the next few years." AMG
Love Bites
The album ultimately sold over 12 million copies in the U.S. and more than 20 million worldwide. However, the album was a slow burner, not hitting #1 on the Billboard 200 until the album was nearly a year old and on its fourth single. The first U.S. single, Women peaked at a lowly #80. Animal, the first single in the U.K. and second in the U.S, brought the group to the top ten and top twenty respectively. Follow-up singles in the U.S. were even bigger. The title cut, Hysteria, got the band in the top ten for the first time stateside; the "playfully silly anthem Pour Some Sugar on Me" AMG took the band all the way to #2. With the album showing no signs of letting up, the band released its fifth, and biggest, U.S. single – the #1 Love Bites, "one of the few pop-metal ballads that doesn't sound saccharine." AZ Next up, "Armageddon It" gave the band another top 5 and then the "British glam rock tribute Rocket" AMG landed the group in the top 20 once more.
---
Awards: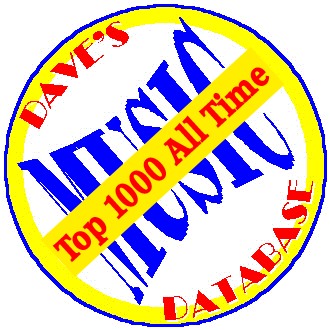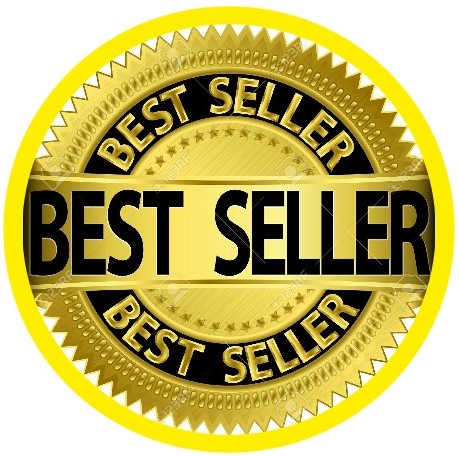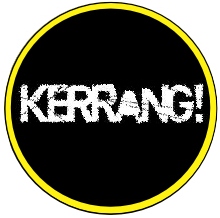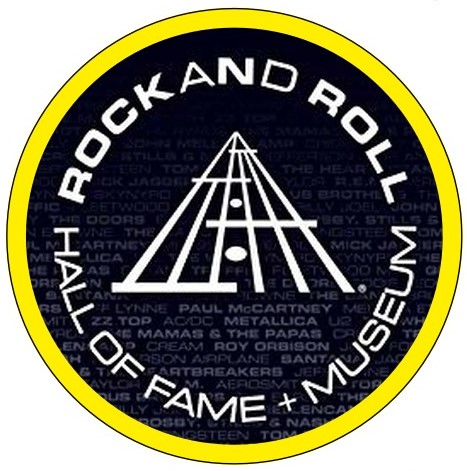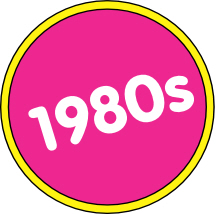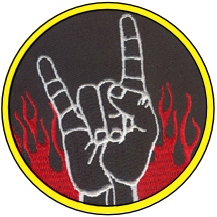 ---
Resources and Related Links:
AMG All Music Guide review by Steve Huey
AZ Amazon.com review by Genevieve Williams
PR Paul Roland (2001). CD Guide to Pop & Rock. B.T. Batsford LTD: London. Page 75.
RS Rolling Stone 500 Greatest Albums of All Time
TB Thunder Bay (2005). Albums: The Stories Behind 50 Years of Great Recordings. Thunder Bay Press; San Diego, CA. Page 235.
WK Wikipedia
ZS Zagat Survey (2003). Music Guide: 1,000 Top Albums of All Time. Coordinator: Pat Blashill. Music Editor: Holly George-Warren. Editors: Betsy Andrews and Randi Gollin. Zagat Survey, LLC: New York, NY. Page 84.
---