First posted 3/4/2012; updated 1/29/2019.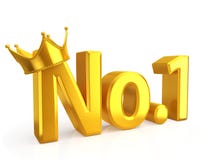 image from megapixl.com
Since the inception of the Billboard Hot 100 in 1958, there have been only 33 songs to debut at the pinnacle. The first song to do so was Michael Jackson's "You Are Not Alone" in 1995. The most recent was Ariana Grande's "7 Rings" in 2019. Below are the songs to start on top – first in chronological order and then in order by DMDB ranking.
1. Michael Jackson "You Are Not Alone" (9/2/1995)
2. Mariah Carey "Fantasy" (9/30/95)
3. Whitney Houston "Exale (Shoop Shoop)" (11/25/1995)
4. Mariah Carey with Boyz II Men "One Sweet Day" (12/2/1995)
5. Puff Daddy with Faith Evans & 112 "I'll Be Missing You" (6/14/1997)
6. Mariah Carey "Honey" (9/6/1997)
7. Elton John "Candle in the Wind 1997 (Goodbye England's Rose)" (10/11/1997)
8. Celine Dion "My Heart Will Go On" (2/28/1998)
9. Aerosmith "I Don't Want to Miss a Thing" (9/5/1998)
10. Lauryn Hill "Doo Wop (That Thing)" (10/3/1998)

11. Clay Aiken "This Is the Night" (6/28/2003)
12. Fantasia "I Believe" (7/3/2004)
13. Carrie Underwood "Inside Your Heaven" (7/2/2005)
14. Taylor Hicks "Do I Make You Proud" (7/1/2006)
15. Britney Spears "3" (10/24/2009)
16. Eminem "Not Afraid" (5/22/2010)
17. Ke$ha "We R Who We R" (11/13/2010)
18. Britney Spears "Hold It Against Me" (1/29/2011)
19. Lady Gaga "Born This Way" (2/19/2011)
20. Katy Perry "Part of Me" (3/3/2012)

21. Baauer "Harlem Shake" (3/2/2013)
22. Taylor Swift "Shake It Off" (9/6/2014)
23. Justin Bieber "What Do You Mean?" (9/19/2015)
24. Adele "Hello" (11/14/2015)
25. Zayn Malik "Pillowtalk" (2/20/2016)
26. Justin Timberlake "Can't Stop the Feeling!" (5/28/2016)
27. Ed Sheeran "Shape of You" (1/28/2017)
28. DJ Khaled with Justin Bieber, Quavo, Chance the Rapper & Lil Wayne "I'm the One" (5/20/2017)
29. Drake "God's Plan" (2/3/2018)
30. Drake "Nice for What" (4/21/2018)

31. Childish Gambino "This Is America" (5/19/2018)
32. Ariana Grande "Thank U, Next" (11/17/2018)
33. Ariana Grande "7 Rings" (2/2/2019)

Debuting at #1 isn't an automatic pass to classic status, however. Only 11 of the songs have rated in the DMDB list of the top 1000 songs of all time (see that list here). Here's how they stack up:
1. Elton John "Candle in the Wind 1997 (Goodbye England's Rose)" (10/11/1997)
2. Celine Dion "My Heart Will Go On" (2/28/1998)
3. Ed Sheeran "Shape of You" (1/28/2017)
4. Adele "Hello" (11/14/2015)
5. Mariah Carey with Boyz II Men "One Sweet Day" (12/2/1995)
6. Taylor Swift "Shake It Off" (9/6/2014)
7. Puff Daddy with Faith Evans & 112 "I'll Be Missing You" (6/14/1997)
8. Justin Timberlake "Can't Stop the Feeling!" (5/28/2016)
9. Drake "God's Plan" (2/3/2018)
10. Aerosmith "I Don't Want to Miss a Thing" (9/5/1998)

11. Justin Bieber "What Do You Mean?" (9/19/2015)
12. Mariah Carey "Fantasy" (9/30/95)
13. Lady Gaga "Born This Way" (2/19/2011)
14. Eminem "Not Afraid" (5/22/2010)
15. Lauryn Hill "Doo Wop (That Thing)" (10/3/1998)
16. Drake "Nice for What" (4/21/2018)
17. DJ Khaled with Justin Bieber, Quavo, Chance the Rapper & Lil Wayne "I'm the One" (5/20/2017)
18. Whitney Houston "Exale (Shoop Shoop)" (11/25/1995)
19. Zayn Malik "Pillow Talk" (2/20/2016)
20. Ariana Grande "Thank U, Next" (11/17/2018)

21. Childish Gambino "This Is America" (5/19/2018)
22. Michael Jackson "You Are Not Alone" (9/2/1995)
23. Katy Perry "Part of Me" (3/3/2012)
24. Baauer "Harlem Shake" (3/2/2013)
25. Ke$ha "We R Who We R" (11/13/2010)
26. Mariah Carey "Honey" (9/6/1997)
27. Britney Spears "3" (10/24/2009)
28. Britney Spears "Hold It Against Me" (1/29/2011)
29. Carrie Underwood "Inside Your Heaven" (7/2/2005)
30. Fantasia "I Believe" (7/3/2004)

31. Taylor Hicks "Do I Make You Proud" (7/1/2006)
32. Clay Aiken "This Is the Night" (6/28/2003)
33. Ariana Grande "7 Rings" (2/2/2019)

---
Resources and Related Links:
---