Originally posted August 2, 2011.
left to right: Mick Fleetwood, Stevie Nicks, Lindsey Buckingham, Christine McVie, John McVie
The Fleetwood lineup familiar to most Americans was the one launched with this album. The band, who started out as a British blues group, was named for stalwarts Mick Fleetwood (drums) and John McVie (bass). Keyboardist Christine Perfect came on board by the second album and married McVie. Another half dozen players came and went from 1967 to 1975 over the course of nine albums.
It was album #10, their second self-titled effort, which gave them the greatest success they'd had to date. The failed California duo of Lindsey Buckingham and Stevie Nicks joined the group giving them a rare trifecta of three singer/songwriters (the other being Christine McVie) who would helm future top 10 hits.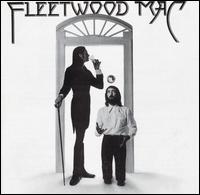 Click photo for more about the album.
1977's
Rumours
is the album that gets all the attention, but in a world where that blockbuster didn't exist, this would be the Mac's commercial juggernaut. On the strength of three top 20 hits ("Over My Head", "Rhiannon", and "Say You Love Me"), it sold five million copies in the U.S. and an estimated nine million worldwide. Previously, their albums had sold around 300,000 to 500,000. The album maintained a slow burn, taking more than a year before hitting #1 on the Billboard album chart. It held the record for longest climb to #1 until 1989, when Paula Abdul's
Forever Your Girl
took 64 weeks.
Fleetwood Mac
is
one of the top 1000 albums of all time
according to
Dave's Music Database
and makes the the NARM/Rock and Roll Hall of Fame
Definite 200 Albums
list.
---
Resources and Related Links:
---