Originally posted July 6, 2011.
By mid-1984, Michael Jackson was the biggest music star on the planet. On its way toward becoming the biggest selling album in history, his
Thriller
album generated seven top-ten hits on the
Billboard
Hot 100, more than any album in history.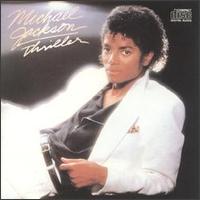 Click to see the DMDB page for Michael Jackson's 'Thriller'
Naturally the world clamored for Jackson to hit the road. Instead of launching a solo venture, he and his five brothers toured as The Jacksons. It would be the final concert tour for the group. The Victory tour started on July 6, 1984 and ended five months later on December 9. With a gross of roughly $75 million, it was the largest-grossing tour of all time up to that point. Approximately two million caught Jackson and his brothers in 55 shows across the United States and Canada.
The tour generated controversy for selling a then-record number of tickets at the then-high price of $30 a seat. Buyers also had to purchase blocks of four tickets at a time. The Jacksons themselves made good money from the tour, but the promoters lost millions.
Other than a medley of Jermaine's solo hits, Michael handled all lead vocals. The set list focused on his solo work from
Thriller
and
Off the Wall
as well as The Jacksons' material from the
Destiny
and
Triumph
albums. An album, also called
Victory
, was released in conjunction with the tour but none of the songs were performed live. The lead single, "State of Shock", debuted on the
Billboard
charts the week before the tour launched and eventually reached #3.
The Jacksons with Mick Jagger "State of Shock" (includes clips from the Victory tour)
---
Resources and Related Links:
---