image from peoplesrockhall.blogspot.com
As it says on the blog, this is "the only Rock 'n' Roll Hall of Fame FOR and BY the people." It has been designed as a direct alternative to the Rock and Roll Hall of Fame. The former is based on fan votes while the latter is based on a selection committee who determines nominees who are then voted on by those already inducted. Ted Cogswell initiated the concept in January 2010.
The 10th class was announced May 18, 2012. 50 acts who'd released their first recording by the end of 1969 were nominated (see full list here). Voters could select a minimum of ten and up to 25. All acts who made it on more than half the ballots were inducted. Eleven new acts have been added: Alice Cooper; The Allman Brothers Band; Crosby, Stills, Nash & Young; The Faces; George Harrison; Led Zeppelin; John Lennon; Mott the Hoople; Santana; The Small Faces; and Yes. In all, 121 acts have been inducted. Check the full list of inductees here.
The Rock Hall has yet to see fit to say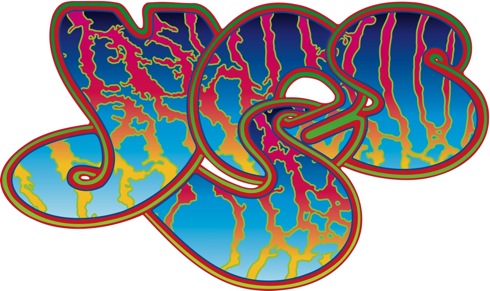 to these prog-rock giants, but the People's Hall inducted them this year.
The People's Hall and Rock Hall share many common inductees: 86% (105 out of 121) of the People's Hall inductees are also Rock Hall inductees. However, the differences are highlighted by the exceptions. Last fall, I compiled a list of The Top 100 Rock and Roll Hall of Fame Hopefuls, an aggregate of 39 lists of who belongs in. Here's a list of the People's Hall inductees who haven't been inducted in the Rock Hall and how they fared on my list: The Moody Blues (#3), Deep Purple (#5), Yes (#8), T-Rex (#10), The Zombies (#33), Jethro Tull (#41), The MC5 (#42), The Guess Who (#45), The Monkees (#51), Dick Dale (#61), and Johnny Burnette & the Rock 'N' Roll Trio (#75). Five more People's Hall inductees didn't make my list: Chubby Checker, Screamin' Jay Hawkins, Jan & Dean, Mott the Hoople, and Paul Revere & the Raiders.
Many hard-rock fans are seeing red that


aren't yet in the Rock Hall, but they don't have to feel blue:
The People's Hall has inducted them.
It should also be noted that the People's Hall had 1969 as their cut off this year, compared to the Rock Hall's 1987 eligibility date. That means there are plenty of Rock Hall inductees (there are 279 inductees as of the 2012 class) who aren't eligible yet for the People's Hall. Similarly, if one looks at the DMDB's list of Rock Hall Hopefuls, any acts from the '70s and '80s haven't had a shot at the People's Hall yet.
In any event, congrats to the newest inductees and kudos to Ted Cogswell for the creation of a fan-based Hall.
---
Resources and Related Links:
---