---
Check out these books by Dave Whitaker available through DavesMusicDatabase.com or Amazon.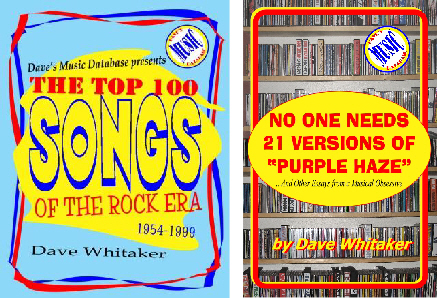 Also check the Dave's Music Database Facebook page for daily music-related posts.
---

Mozart as portrayed by Tom Hulce in the 1984 movie Amadeus
Don Giovanni
is a two-act opera with music by Mozart and an Italian libretto by Lorenzo Da Ponte. At the time, it was billed as "drama giocoso", which refers to a mix of serious and comedic action.
WK
According to Operabase, it is the seventh most-performed opera worldwide.
WK
Mozart was in Prague during the first couple months of 1787 to attend and conduct performances of several works, most notably Le nozze di Figaro, his most recent opera. While there, he was commissioned to create a new opera by impresario Pasquale Bondini. JH

The opera tells the story of seducing legend Don Juan ("Don Giovanni" in Italian) and how he is destroyed by his excesses. It premiered in Prague on October 29, 1787. Reports suggest Mozart didn't complete the work until that day or the day before. WK It was well-received, as was generally the case for Mozart's work in Prague. The Prager Oberamtszeitung reported, "Connoisseurs and musicians say that Prague has never heard the like." WK By contrast, reviews of the opera's first Vienna performances in 1788 "suggested mild dissatisfaction with the work's extended length and unnecessary plot elaborations." JH

The final score used double woodwinds, horns, trumpets, timpani, and strings. WK He used three onstage ensembles for a ballroom dance scene ath the end of the first act. WK In addition, "Mozart creates levels of dramatic expression through recitativo secco, recitative accompagnato, and aria styles…Recitativo accompagnato is reserved for moments of great emotion, in which the accompanying orchestra virtually assumes a dramatic role. In Act Two, Scene Ten (d), the orchestra virtually speaks for the conflicted Donna Elvira, emphatic dotted rhythms in the orchestra conveying her rage and slurred couplets giving musical voice to her sighs." JH



---
Awards:
Resources and Related Links:
---