image from maddiemedia10.blogspot.com
Q magazine is a British magazine that has been around since the mid-'80s. While its U.S. counterparts seem dead-set on always putting a scantily clad babe on their covers or shoving in non-musical content that supposedly fits the same demographic, Q is all music. Over the years, they've put out a number of best-of-all-time album lists. I've averaged 23 of them together (see the links at the bottom of the page) for a ranking you won't find in any of their magazines.
Also, check out Q's annual picks for album of the year. They have made such picks just since 1999, although they've done end-of-year lists since 1986. However, by looking at the consolidated lists described above, the list has been expanded back to 1965.
1. OK Computer: Radiohead (1997)
2. Definitely Maybe: Oasis (1994)
3. The Stone Roses: The Stone Roses (1989)
4. Nevermind: Nirvana (1991)
5. Screamadelica: Primal Scream (1991)
6. Parklife: Blur (1994)
7. Urban Hymns: The Verve (1997)
8. The Queen Is Dead: The Smiths (1986)
9. Never Mind the Bollocks, Here's the…: Sex Pistols (1977)
10. (What's the Story) Morning Glory: Oasis (1995)

11. The Bends: Radiohead (1995)
12. Dark Side of the Moon: Pink Floyd (1973)
13. London Calling: The Clash (1979)
14. Achtung Baby: U2 (1991)
15. Automatic for the People: R.E.M. (1992)
16. The Rise and Fall of Ziggy Stardust and the Spiders from Mars: David Bowie (1972)
17. Blue Lines: Massive Attack (1991)
18. Sgt. Peppers Lonely Hearts Club Band: The Beatles (1967)
19. Revolver: The Beatles (1966)
20. The Joshua Tree: U2 (1987)

21. A Rush of Blood to the Head: Coldplay (2002)
22. Appetite for Destruction: Guns N' Roses (1987)
23. Led Zeppelin IV: Led Zeppelin (1971)
24. Everything Must Go: Manic Street Preachers (1996)
25. Different Class: Pulp (1995)
26. Let It Bleed: The Rolling Stones (1969)
27.
Grace: Jeff Buckley (1994)
28. Hounds of Love: Kate Bush (1985)
29. Fat of the Land: The Prodigy (1997)
30. It Takes a Nation of Millions to Hold Us Back: Public Enemy (1988)


31. A Night at the Opera: Queen (1975)
32. The Holy Bible: Manic Street Preachers (1994)
33. Hunky Dory: David Bowie (1971)
34. In Utero: Nirvana (1993)
35. Wish You Were Here: Pink Floyd (1975)
36. Pet Sounds: Beach Boys (1966)
37. Ten: Pearl Jam (1991)
38. Velvet Underground & Nico: Velvet Underground & Nico (1967)
39. Sign 'O' the Times: Prince (1987)
40. Dummy: Portishead (1994)


41. Violator: Depeche Mode (1990)
42. Metallica (aka 'The Black Album'): Metallica (1991)
43. Is This It: The Strokes (2001)
44. The Beatles (aka "The White Album"): The Beatles (1968)
45. Exile on Main Street: The Rolling Stones (1972)
46. Astral Weeks: Van Morrison (1968)
47. Parachutes: Coldplay (2000)
48. Dig Your Own Hole: Chemical Brothers (1997)
49. Blood on the Tracks: Bob Dylan (1975)
50. Jagged Little Pill: Alanis Morissette (1995)


51. Doolittle: Pixies (1989)
52. Closer: Joy Division (1980)
53. Rumours: Fleetwood Mac (1977)
54. Thriller: Michael Jackson (1982)
55. What's Going On: Marvin Gaye (1971)
56. Ray of Light: Madonna (1998)
57. Odelay: Beck (1996)
58. Word Gets Around: Stereophonics (1997)
59. Disintegration: The Cure (1989)
60. Play: Moby (1999)


61. Abbey Road: The Beatles (1969)
62. Kid A: Radiohead (2000)
63. Rubber Soul: The Beatles (1965)
64. The Wall: Piper at the Gates of Dawn (1967)
65. Electric Ladyland: The Jimi Hendrix Experience (1968)
66. Unknown Pleasures: Joy Division (1979)
67. Californication: Red Hot Chili Peppers (1999)
68. Mellon Collie and the Infinite Sadness: Smashing Pumpkins (1995)
69. Ogden's Nut Gone Flake: The Small Faces (1968)
70. Physical Graffiti: Led Zeppelin (1975)


71. Who's Next: The Who (1971)
72. The Specials: The Specials (1979)
73. The Wall: Pink Floyd (1979)
74. Origin of Symmetry: Muse (2001)
75. Dare!: The Human League (1981)
76. All Mod Cons: The Jam (1978)
77. Are You Experienced?: The Jimi Hendrix Experience (1967)
78. Music for the Jilted Generation: The Prodigy (1994)
79. Pills 'N' Thrills and Bellyaches: Happy Mondays (1990)
80. Leftism: Leftfield (1995)


81. The Marshall Mathers LP: Eminem (2000)
82. The Man Who: Travis (1999)
83. Loveless: My Bloody Valentine (1991)
84. The Number of the Beast: Iron Maiden (1982)
85. Out of Time: R.E.M. (1991)
86. The Miseducation of Lauryn Hill: Lauryn Hill (1998)
87. The Chronic: Dre Dre (1992)
88. Stories from the City, Stories from the Sea: PJ Harvey (2000)
89. 3 Feet High and Rising: De La Soul (1989)
90. Sticky Fingers: The Rolling Stones (1971)


91. Whatever People Say I Am, That's What I'm Not: Arctic Monkeys (2006)
92. Village Green Preservation Society: The Kinks (1968)
93. Black Holes & Revelations: Muse (2006)
94. Demon Days: Gorillaz (2005)
95. White Blood Cells: The White Stripes (2001)
96. For Your Pleasure: Roxy Music (1973)
97. In Rainbows: Radiohead (2007)
98. Up the Bracket: The Libertines (2002)
99. Highway 61 Revisited: Bob Dylan (1965)
100. Bryter Layter: Nick Drake (1970)

---
Resources and Related Links:
---
Wednesday, February 23, 2011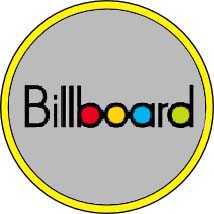 Billboard magazine has just hit a major milestone – Lady Gaga's "Born This Way" becomes the 1,000th song to top the Hot 100 in the chart's 52-year history. (See full story here). In celebration of the event, Dave's Music Database has assembled its own list. How do those 1000 songs stack up in the DMDB rankings when other elements are factored in, such as sales, radio airplay, awards, success on other charts, and placement on best-of lists by multiple publications? Well, the results are below. By the way, this offers a glimpse into the DMDB book Top 100 Songs of the Rock Era, 1954-1999 (available here). 58 of the songs on this list appear in that book. By the way, if you're interested in seeing a straight ranking of the #1 songs based solely on weeks at #1, check out the DMDB list "The Biggest #1 Pop Songs in U.S. Chart History."
The Beatles…Hey Jude (1968)
The Rolling Stones…(I Can't Get No) Satisfaction (1965)
The Police…Every Breath You Take (1983)
Marvin Gaye…I Heard It Through the Grapevine (1968)
Whitney Houston…I Will Always Love You (1992)
Simon & Garfunkel…Bridge Over Troubled Water (1970)
Eagles…Hotel California (1977)
The Beach Boys…Good Vibrations (1966)
Otis Redding…(Sittin' on) The Dock of the Bay (1968)
Aretha Franklin…Respect (1967)

The Beatles…Yesterday (1965)
Michael Jackson…Billie Jean (1983)
The Beatles…I Want to Hold Your Hand (1963)
Elton John…Candle in the Wind 1997 (1997)
Roy Orbison…Oh, Pretty Woman (1965)
Don McLean…American Pie (1971)
The Righteous Brothers…You've Lost That Lovin' Feelin' (1964)
The Beatles…Let It Be (1970)
The Animals…The House of the Rising Sun (1964)
Bobby Darin…Mack the Knife (1959)

Celine Dion…My Heart Will Go On (1997)
The Doors…Light My Fire (1967)
Percy Sledge…When a Man Loves a Woman (1966)
Bryan Adams…(Everything I Do) I Do It for You (1991)
Bee Gees…Stayin' Alive (1977)
The Temptations…My Girl (1965)
Guns N' Roses…Sweet Child O' Mine (1988)
Prince…When Doves Cry (1984)
Stevie Wonder…Superstition (1972)
U.S.A. for Africa…We Are the World (1985)

Joan Jett & the Blackhearts…I Love Rock and Roll (1981)
Rod Stewart…Maggie May (1971)
Chubby Checker…The Twist (1960)
Four Tops…Reach Out (I'll Be There) (1966)
Sinead O'Connor…Nothing Compares 2 U (1990)
Roberta Flack…Killing Me Softly with His Song (1973)
Abba…Dancing Queen (1976)
The Rolling Stones…Honky Tonk Women (1969)
Ray Charles…I Can't Stop Loving You (1962)
U2…With Or Without You (1987)

Michael Jackson…Beat It (1983)
Al Green…Let's Stay Together (1971)
Simon & Garfunkel…Mrs. Robinson (1968)
OutKast…Hey Ya! (2003)
Pink Floyd…Another Brick in the Wall Part II (1979)
Gloria Gaynor…I Will Survive (1978)
Lionel Richie & Diana Ross…Endless Love (1981)
Elvis Presley…Suspicious Minds (1969)
The Beatles…She Loves You (1963)
Mariah Carey…We Belong Together (2005)

Kim Carnes…Bette Davis Eyes (1981)
Del Shannon…Runaway (1961)
Ray Charles…Georgia on My Mind (1960)
Elvis Presley…It's Now Or Never (1960)
The Everly Brothers…All I Have to Do Is Dream (1958)
The Monkees…I'm a Believer (1966)
The Fifth Dimension…Aquarius/Let the Sunshine In (1969)
The Human League…Don't You Want Me? (1981)
Barbra Streisand…The Way We Were (1973)
George Harrison…My Sweet Lord (1970)

The Archies…Sugar Sugar (1969)
Simon & Garfunkel…The Sound of Silence (1965)
Roberta Flack…The First Time Ever I Saw Your Face (1972)
Los Del Rio…Macarena (Bayside Boys Mix) (1995)
Rihanna with Jay-Z…Umbrella (2007)
The Byrds…Mr. Tambourine Man (1965)
The Jackson 5…I Want You Back (1969)
Boyz II Men…I'll Make Love to You (1994)
Debby Boone…You Light Up My Life (1977)
Usher with Lil' Jon & Ludacris…Yeah! (2004)

George Michael…Careless Whisper (1984)
Boyz II Men…End of the Road (1992)
Cher…Believe (1998)
Beyonce with Jay-Z…Crazy in Love (2003)
Frank Sinatra…Strangers in the Night (1966)
Chic…Le Freak (1978)
Tina Turner…What's Love Got to Do with It (1984)
The Rolling Stones…Brown Sugar (1971)
Santana with Rob Thomas…Smooth (1999)
Coolio with L.V….Gangsta's Paradise (1995)

Puff Daddy with Faith Evans & 112…I'll Be Missing You (1997)
Mariah Carey with Boyz II Men…One Sweet Day (1995)
Blondie…Heart of Glass (1979)
Irene Cara…Flashdance…What a Feelin' (1983)
Madonna…Like a Prayer (1989)
Dionne & Friends…That's What Friends Are For (1985)
Isaac Hayes…Theme from 'Shaft' (1971)
The Beatles…Penny Lane (1967)
Three Dog Night…Joy to the World (1971)
Survivor…Eye of the Tiger (1982)

Toni Braxton…Un-Break My Heart (1996)
Bee Gees…How Deep Is Your Love (1977)
Eminem…Lose Yourself (2002)
Kenny Rogers…Lady (1980)
The Shirelles…Will You Love Me Tomorrow (1960)
The Beatles…Help! (1965)
Bee Gees…Night Fever (1978)
Gladys Knight & the Pips…Midnight Train to Georgia (1973)
Tony Orlando & Dawn…Tie a Yellow Ribbon 'Round the Ole Oak Tree (1973)
The Platters…Smoke Gets in Your Eyes (1958)
---
Resources and Related Links:
---
Wednesday, February 16, 2011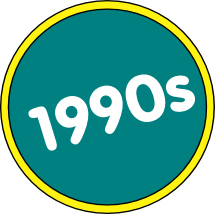 You can check out the top albums of all time or for other decades by clicking here.
Here are the top 100 albums of the 1980s according to Dave's Music Database:
1. Nirvana…Nevermind (1991)
2. Radiohead…OK Computer (1997)
3. R.E.M.…Automatic for the People (1992)
4. Pearl Jam…Ten (1991)
5. U2…Achtung Baby (1991)
6. Alanis Morissette…Jagged Little Pill (1995)
7. Oasis…(What's the Story) Morning Glory (1995)
8. Metallica…Metallica (aka 'The Black Album') (1991)
9. Jeff Buckley…Grace (1994)
10. Beck…Odelay (1996)

11. Massive Attack…Blue Lines (1991)
12. Lauryn Hill…The Miseducation of Lauryn Hill (1998)
13. Radiohead…The Bends (1995)
14. Portishead…Dummy (1994)
15. Red Hot Chili Peppers…Blood Sugar Sex Magik (1991)
16. Shania Twain…Come on Over (1991)
17. Whitney Houston/various artists…The Bodyguard (soundtrack, 1992)
18. Nirvana…In Utero (1993)
19. The Verve…Urban Hymns (1997)
20. Madonna…The Immaculate Collection (1990)

21. Primal Scream…Screamadelica (1991)
22. Smashing Pumpkins…Siamese Dream (1993)
23. R.E.M.…Out of Time (1991)
24. My Bloody Valentine…Loveless (1991)
25. Oasis…Definitely Maybe (1994)
26. Smashing Pumpkins…Mellon Collie and the Infinite Sadness (1995)
27. Green Day…Dookie (1994)
28. Dr. Dre…The Chronic (1992)
29. Fugees…The Score (1996)
30. Santana…Supernatural (1999)

31. Moby…Play (1999)
32. Nine Inch Nails…The Downward Spiral (1994)
33. Blur…Parklife (1994)
34. Nirvana…MTV Unplugged in New York (1994)
35. Spice Girls…Spice (1996)
36. Public Enemy…Fear of a Black Planet (1990)
37. Madonna…Ray of Light (1998)
38. Rage Against the Machine…Rage Against the Machine (1992)
39. DJ Shadow…Endtroducing… (1996)
40. Eric Clapton…Unplugged (1992)

41. Bjork…Debut (1993)
42. Depeche Mode…Violator (1990)
43. Pulp…Different Class (1995)
44. Tricky…Maxinquaye (1995)
45. Celine Dion…Falling into You (1996)
46. Soundgarden…Superunknown (1994)
47. TLC…CrazySexyCool (1994)
48. Pavement…Slanted and Enchanted (1992)
49. Michael Jackson…Dangerous (1991)
50. Mariah Carey…Music Box (1993)

51. Tori Amos…Little Earthquakes (1992)
52. Titanic (soundtrack, 1997)
53. Garth Brooks…No Fences (1990)
54. Liz Phair…Exile in Guyville (1993)
55. M.C. Hammer…Please Hammer Don't Hurt 'Em (1990)
56. PJ Harvey…To Bring You My Love (1995)
57. Wu-Tang Clan…Enter the Wu-Tang (36 Chambers) (1993)
58. Garth Brooks…Ropin' the Wind (1991)
59. Backstreet Boys…Millenium (1999)
60. Red Hot Chili Peppers…Californication (1999)

61. Hole…Live Through This (1994)
62. Bob Dylan…Time Out of Mind (1997)
63. Celine Dion…Let's Talk about Love (1997)
64. Boyz II Men…II (1994)
65. Sinead O'Connor…I Do Not Want What I Haven't Got (1990)
66. Lucinda Williams…Car Wheels on a Gravel Road (1998)
67. Tool…Aenima (1996)
68. Dixie Chicks…Wide Open Spaces (1998)
69. Michael Jackson…HIStory: Past, Present, and Future Book I (1995)
70. A Tribe Called Quest…The Low End Theory (1991)

71. Mariah Carey…Daydream (1995)
72. Buena Vista Social Club…Buena Vista Social Club (1997)
73. No Doubt…Tragic Kingdom (1995)
74. Britney Spears…Baby One More Time (1999)
75. Guns N' Roses…Use Your Illusion II (1991)
76. Air…Moon Safari (1998)
77. Hootie & the Blowfish…Cracked Rear View (1994)
78. Mariah Carey…Mariah Carey (1990)
79. Pearl Jam…Vs. (1993)
80. Counting Crows…August and Everything After (1993)

81. Shania Twain…The Woman in Me (1995)
82. Sheryl Crow…Tuesday Night Music Club (1993)
83. Guns N' Roses…Use Your Illusion I (1991)
84. The Prodigy…The Fat of the Land (1997)
85. Live…Throwing Copper (1994)
86. Alice in Chains…Dirt (1992)
87. Happy Mondays…Pills 'N' Thrills and Bellyaches (1990)
88. Janet Jackson…janet. (1993)
89. Eminem…The Slim Shady LP (1999)
90. The Notorious B.I.G.…Ready to Die (1994)

91. The Lion King (soundtrack, 1994)
92. Backstreet Boys…Backstreet Boys (U.S. version, 1997)
93. Dido…No Angel (1999)
94. Natalie Cole…Unforgettable…With Love (1991)
95. Creed…Human Clay (1999)
96. The Notorious B.I.G.…Life after Death (1997)
97. Manic Street Preachers…Everything Must Go (1996)
98. Beastie Boys…Ill Communication (1994)
99. Slint…Spiderland (1991)
100. Ace of Base…The Sign (1993)

---
Monday, February 14, 2011
Just yesterday I wrote about how my Steve theory (
read here
), which I used to pick last year's Album of the Year, wouldn't work this year. The Steve theory would have given Lady Antebellum yet another trophy to add to the five they did get, but I bucked the trend and picked Eminem, although I was rooting for Arcade Fire (who did win).
However, let's face it – the the accolades should honor the memorable moments from the Grammy performances themselves. Here's the trophies I'd like to hand out. Artists can feel free to swing by my house anytime to pick them up.
Singer Most Likely to Be Adopted by Aretha Franklin:
Yolanda Adams
Performance Most Likely to Convince You You're Listening to Madonna Sing "Express Yourself":
Lady Gaga's "Born This Way"
Performance by a Female Country Singer to Most Likely Recall Taylor Swift's Off-Key Performance Last Year:
Miranda Lambert "The House That Built Me"
Band Most Likely to Take the "We're Going to Be the Next U2" Title Away from Coldplay:
Muse
Hairdo Most Likely to Rival Lyle Lovett's Pompadour:
Janelle Monae
Performance Most Likely to Make You Think a Jackson-5 Era Michael Jackson Has come Back from the Dead to Sing "Who's Lovin' You":
Bruno Mars "Grenade"
Moment Most Likely to Make a Parent Smile:
camera shot of Will Smith and Jada Pinkett Smith while son Jaden performs with Justin Bieber
Most Hyped Performer Who Didn't Impress Me:
Justin Bieber
Shot of Someone in Audience Who Most Appeared Dead:
Jeff Beck

Performance Which Got My Toes Tapping:
Mumford & Sons
Group I'm Most Likely to Download:
Avett Brothers
Worst Sound Engineering of the Night:
Bob Dylan (You could barely hear him at the beginning of "Maggie's Farm").
Strangest Audience Shot:
Jennifer Lopez clapping after Dylan's performance, but looking like she'd rather be anywhere else.
Dumbest Statement of the Night:
"Awards like Record and Album of the Year only here at the Grammys!"
Most Outrageous Outfit of the Night:
Cee Lo Green (although his duet partner, Gwyneth Paltrow, nearly took the award for her incredibly low-cut dress and high-heeled shoes).
Silliest Bid to Be Taken Seriously As an Artist:
Katy Perry "Not Like the Movies"
Performance Most Devoid of Energy by Someone in Her Youth:
Katy Perry "Teenage Dream"
Performance Fullest of Energy by Someone Most Definitely Not in His Youth:
Mick Jagger
Best Imitation of Johnny Depp:
John Mayer
Most Amusing Attempt to Avoid Cursing:
Referring to Cee Lo Green's "Fuck You" as "The Song Otherwise Known as 'Forget You'"
Worst Job at Avoiding Cursing:
Whoever was in charge of the censor button during Eminem's performance.
Biggest Shock of the Night:
Esperanza Spalding winning Best New Artist.
Strangest Attempt to Liven up the Dullest Part of the Night:
Putting a backing band behind the Grammy president while he spoke.
Person Who Looked Angriest Even When Winning an Award:
Eminem
Singer Who Best Out-Sexed Lady Gaga and Katy Perry:
Rihanna
Weakest Attempt at Rapport:
actual spouses Marc Anthony and Jennifer Lopez
Band Who Wowed Best:
Arcade Fire
Check out a detailed run-down of the night
here
. For a list of all award winners and videos from the night, check out
grammy.com
.
Sunday, February 13, 2011
I have a problem come Grammy night. No, it isn't that I'm busy and my DVR is broken and I'll miss the show. It isn't that I am determined to establish hipster cred by dissing the Grammys as irrelevant. I also have no money riding on anything and have no industry contacts. No, my problem is that my Steve theory looks like it may fall apart.
Steve theory?
Steve is a buddy of mine since high school days. I've noticed in recent years how much his musical tastes align with Grammy voters so I picked Taylor Swift's
Fearless
to win Album of the Year in 2010 (which it did) because Steve said it was the most likely of the nominees that he would buy.
So who is vying for the big prize in 2011? Arcade Fire's
The Suburbs
, Eminem's
Recovery
, Lady Antebellum's
Need You Now
, Lady Gaga's
The Fame Monster
, and Katy Perry's
Teenage Dream
. Like last year, Steve doesn't own any of the batch, but if push came to shove, he'd go country-pop. Last year that meant Swift and this year it would be Lady Antebellum.
The problem is that no one is picking Lady A. They put out the year's second best-selling album (only behind Eminem) and had a major hit with the title song, which is up for song and record of the year. It will probably win one of those awards. As for Album of the Year, they may get the country vote, but will be in a three-way battle for the pop vote, which should be split between Lady Gaga and Katy Perry.
That leaves it as two-horse race where most picks are leaning toward Eminem. The music industry is abuzz about Recovery being his rebound from a prescription drug habit and a comeback after what Em himself called a less than stellar album with 2009's
Relapse
.
It makes for a feel-good story (even if it does shatter my Steve theory), but also emphasizes a common Grammy problem – awarding the big prize to artists for the wrong album. Winners Bob Dylan (
Time Out of Mind
), Ray Charles (
Genius Loves Company
), Steely Dan (
Two Against Nature
), and Herbie Hancock (
The Joni Letters
) all have far loftier works in their repertoire that didn't even get nominated.
Eminem has been nominated twice before – for 2002's
The Eminem Show
and 2000's
The Marshall Mathers LP
– and both were more deserving of the prize. Frankly, I think he should have won in 2000 against a weak crop. As for 2002, I was rooting for Bruce Springsteen's
The Rising
(a great album and one that wouldn't have just been a career award) over winner Norah Jones'
Come Away with Me
.
Still,
Recovery
wouldn't be a bad choice. In fact, it is the only album from 2010 to make the top 1000 albums of all time list as determined by Dave's Music Database, in which I factor in best-of lists, sales, chart figures, and awards.
However, I think history will celebrate Arcade Fire's
The Suburbs
even more (regardless of what the Grammys decide). With their third album, they landed at #1 on the Billboard album chart, but somehow haven't lost any of the indie cred established by their first two acclaimed releases. Add the thematic nature of the album and you've got a work that will be hailed years from now as the landmark of one of this generation's most pivotal bands.
In the end, I expect Lady A will take home an album trophy, but for Country Album of the Year. Gaga should nab the Best Female Pop Vocal Performance for "Bad Romance" and I'm picking Katy Perry's "California Gurls" for Best Pop Collaboration with Vocals. Arcade Fire should win for Best Alternative Album and Eminem ought to grab the Best Rap Album and Best Rap Solo Performance ("Not Afraid").
My Steve theory will probably lose tonight, but the nominees may all go home winners. I should take the high road and be proud for all of them. Instead, maybe I can manage the impossible and turn Steve into an Eminem fan before tonight. It isn't going to happen.
Saturday, February 12, 2011
---
Check out these books by Dave Whitaker available through DavesMusicDatabase.com or Amazon.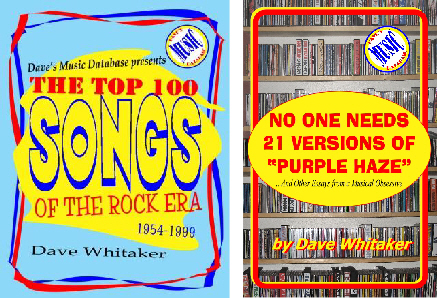 Also check the Dave's Music Database Facebook page for daily music-related posts.
---
When you're relegated to geek status in 7th grade, you look pretty hard for someone – anyone – who ranks lower on the totem pole. For me, that meant the weird kid with greasy hair who liked Kiss. Who liked Kiss in 1980? They dipped into the disco pool a year before with "I Was Made for Lovin' You" and mass ranks of the Kiss Army deserted to join up with heavy metallers like Judas Priest and Iron Maiden.
Whatever Kiss had to contribute to rock music's legacy began and ended with two songs and a pair of albums in the mid-'70s. "Rock and Roll All Nite" was a respectable party anthem and "Beth" was a template for the power ballad. The
Alive!
and
Destroyer
albums garnered just enough clout to land on the occasional best-of-all-time list. What else has Kiss done to deserve any serious consideration?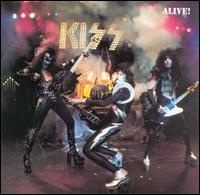 Click to read more about the Alive! album.
When my buddies and I argued with the greasy-haired-weird kid in the junior high school library, we weren't even that generous. We just said Kiss sucked. They were campy has-beens who used clown makeup and pyrotechnic-filled stage shows to mask their shallow music. They whored themselves out to any product willing to "get KISSed." Get with the times! The bands that were tearing up the charts and selling truckloads of albums were jeans-and-T-shirt arena rockers like Styx, Journey, REO Speedwagon, and Foreigner.
By 1983, even Kiss realized their irrelevancy and made a big stink about going makeup free. Their big reveal on MTV provoked a collective too-little-too-late sigh from the music community who simply felt sorry that this band didn't know to hang it up.
So just how should history remember Kiss? By inducting them into the Rock and Roll Hall of Fame.
Huh?
I tuned into a live stream recently from the Hall's museum regarding a discussion about the first rock and roll song. Terry Stewart, the museum's president and CEO, commented about the frequency of fan emails whining about their favorite bands not being in the Hall. Stewart challenges them to instead make arguments for bands they
don't
like. He's never had a reply. Until now.
I am not a Kiss fan. I could rattle off hundreds of artists who I rank higher. I still own the same number of Kiss albums that I had back in 1980 – zero. Meanwhile, I have an embarrassingly large Styx collection. You won't however, find me arguing that the band who gave the world "Mr. Roboto" belong in the Rock Hall.
However, here's the thing – I am not a rock elitist (or am at least fighting desperately not to be). Kiss are not in the Hall because the music scholars, historians, industry bigwigs, and, well, just plain snobs, just can't get their heads around one thing – how can you possibly take Kiss seriously?
Stripping down a classic ballad for an acoustic performance
on MTV's 'Unplugged' isn't a bad place to start.
The Rock and Roll Hall of Fame website states that for an act to be inducted, ingredients must be considered such as "an artist's musical influence on other artists, length and depth of career and the body of work, innovation and superiority in style and technique, but musical excellence shall be the essential qualification of induction."
There are impressive words and phrases here like "influence," "depth," "innovation," "superiority in style and technique," and "musical excellence." Even diehard Kiss fans would snicker at trotting these words out to describe their beloved band.
However, these subjective terms have been injected with doses of musical snobbery. After all, if one judges "length and depth of career and body of work" how does freshman inductee Buddy Holly make the cut? He released three albums over two years before his tragic death at age 22.
You gotta wonder what Buddy Holly would look like with Kiss make up.
Kiss' length of career and body of work trounces Buddy Holly. As close as Kiss came to death back in 1983, they fumbled their way through the eighties and had a resurgence in the '90s that has extended their career into a fifth decade. They have collected two dozen gold albums and amassed more than 100 million album sales worldwide.
The kicker is the word "depth." Here's where the whole "influence on other artists" thing plays in – you know, the idea that an act has significantly impacted the music that came after. While Holly's presence has been felt in many an act over the years, let's consider another Hall inductee – Frankie Lymon & the Teenagers. They came and went faster than Buddy Holly. Play word association with the average man on the street and people might note that this was the doo-wop group who sang "Why Do Fools Fall in Love?" but what else can they say? Influence? Other songs? Albums? Tell me something else. Anything. Anything at all.
Sure, it was a pretty instrumental song in the development of doo-wop. But that really was about all the group did. But what have Kiss done? Well, they laid out the template for an entire genre as well – albeit perhaps the greatest blemish in the last thirty years of rock and roll – the hair band. Tight leather pants, hairy chests bursting out of open shirts, ozone-killing hairdos, and men with more mascara than cheap hookers. Motley Crue, Poison, Quiet Riot, Ratt, and countless other bands used it to land top 20 hits and ensure lines of groupies outside their hotel rooms. Nothing those bands did was new – Kiss did it all first – and bigger and better.
Without Kiss, we might have missed out on this phase of rock and roll.
Certainly no one should get kudos for THAT, should they? Let's look at the word "innovator." It implies that one pioneered some new guitar technique or something amazing like how to play the piano with their toes. It would be a joke to tag a band as innovators for popularizing spandex and poodle hair. However, innovation is simply about doing something first or bigger and better than anyone else. I guess that would make Kiss innovators.
Also, it is easy – really easy – to dismiss hair bands as an embarrassing trend that died about the time Kurt Cobain put on a flannel shirt for the first time. You can't give serious merit to a movement that devoted that much attention to the length of Jon Bon Jovi's hair or Tommy Lee's schlong. However, something bigger than either of those things (as hard as that may be to imagine) is at play here – a transformation of how people listened to the radio and bought music. The eighties birthed mega-superstars who were masters at hijacking pop radio and convincing a bazillion adolescents to cough up their allowances for albums which would later stock the shelves of used music stores.
So, Tommy Lee, we can't help but wonder…how big are your FEET?
Pink Floyd and Led Zeppelin were rock giants in the '70s who had multiple million-selling albums. However, their radio audiences were primarily niche markets. Album-rock radio played the hell out of them, but their appearances on the pop chart were relatively slim. By comparison, Bon Jovi and Def Leppard achieved their multi-platinum album sales through chart-topping songs and multiple hits on pop radio.
So Kiss were innovators because they carved the template which allowed rock bands to infiltrate pop radio and mall music stores like never before. Okay, but surely the phrase "superiority in style and technique" leaves Kiss' bid for Hall enshrinement in the dust?
Let's take a look at another Hall inductee – Madonna. What is she celebrated for? Songwriting? Vocal prowess? Guitar playing? Don't make me laugh. Well, music is about writing, singing, or playing, isn't it? So how the hell did she get in the Hall?
Unlike Kiss, Madonna has always gone for the understated look. Uh, right.
Self-promotion. She mastered image control. She knew how to dress to get tongues wagging and gossip columns talking. She knew how to make videos that had teens gawking and parents gasping. She was a trend setter and a dancing machine. Mostly, she knew how to sell product.
Perhaps no one has cornered the market on, well, shamelessly trying to corner the market quite like Kiss, although the Elvis Presley estate's sell-everything-and-the-kitchen-sink marketing tactics might challenge them. The sheer volume of Kiss merchandise makes most bands look like they're hocking homemade CDs at a single table outside a 500-seat concert venue. Check the official Kiss website and you'll find everything from potato heads to golf club covers to diaper bags. So if you do something better than anyone else, does that make you "superior"? Uh, yeah, I guess it does.
We've got one phrase left: "musical excellence." Consider the architects (and inductees) who ushered rock into commercial viability in the '50s. Initially Elvis Presley, Chuck Berry, Little Richard, and Jerry Lee Lewis were mocked for their lack of technical proficiency. They weren't "real" musicians who could sing opera, conduct an orchestra, or play trumpet in a jazz band. These guys used over-the-top, in-your-face personalities and on-stage antics like pelvis shaking, the duck walk, and downright abuse of the piano to pander to a predominantly teen audience. These guys wanted to put butts in the seats, not master Tchaikovsky.
However, these are artists who achieved excellence not through music theory, but by being "innovators" who had "influence" and were "superior" to others at what they did. Okay, we've covered all that, so I guess Kiss still fit the bill.
That's it. That's all the criteria. Kiss fans are probably pissed that I haven't given their band enough props and the Hall committee are rolling their eyes that I have misinterpreted their high-falootin' phrases. Throw all that out, though, and Kiss still meet the most important criteria of all. They personify rock and roll.
I mean, come on, who doesn't want to rock and roll all night?
On VH1's "100 Greatest Artists of Hard Rock," Kiss earned a top 10 spot. They pulled off the same feat on MTV's "Greatest Metal Bands" list.
Hit Parader
named them #1 on their list of the top 100 live bands. VH1 named them one of the "100 Greatest Artists of All Time." Surely the average person would concede that Kiss may not be a lot of things, but they are definitely rock and roll.
There is a problem, though. Being "rock and roll" is not actually part of the criteria. Yeah, that's right. To be inducted into the Rock and Roll Hall of Fame you don't have to actually have anything to do with rock and roll. I kid you not. I could digress into another full essay here, but will stick to the point. Kiss
are
rock and roll. Even if we throw that out (no matter how absurd that sounds), Kiss meet the Hall's standards. The induction committee might think otherwise, but I'll risk not being part of their club – and side instead with the weird, greasy-haired kid from 7th grade.
---
Resources and Related Links:
---
---
Saturday, February 5, 2011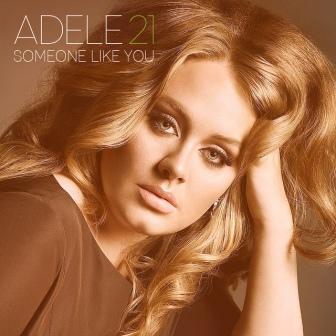 ---
Writer(s):
Adele/Dan Wilson (
see lyrics here
)
First charted: 5 February 2011
Peak: 15 US, 15 UK, 14 AC, 19 AA (Click for codes to singles charts.)
Sales (in millions): 5.3 US, 1.36 UK, 8.26 world
Radio Airplay (in millions): -- Video Airplay (in millions): 199.36
---
Review:
Adele's "Rolling in the Deep" hit the charts in late-2010 as the predecessor to her album,
21
. In the UK, the song peaked at #2 while it went all the way to the top in the US and was named song of the year by
Billboard
magazine, Dave's Music Database, and a slew of other publications. The follow-up single seemingly had no other awards to offer Adele for her mantelpiece. However, when "Someone Like You" was released in the UK just a couple weeks after
21
it pulled off one of the few feats "Deep" couldn't – it hit #1 in the UK. The song leapt to the top for the week ending February 20 after Adele performed it at the 2011 Brit Awards. The MTV Video Music Awards had a similar effect on the song in the U.S., where the song topped the charts nearly eight months later.
SF
It was the biggest selling song of the year in her native UK.
WK
Critics responded well to the song as well. No Ripchord's Gary McGinley said the song bore "the hallmarks of a modern standard." WK MTV UK's Joanne Dorken called it a "heartfelt and enchanting piano ballad." WK The Guardian's Will Dean called it the "highlight" of the 21 album. WK About.com's Bill Lamb said "romantic pain has rarely been so utterly beautiful." WK Pitchfork Media's Tom Breihan said of the song, "Sometimes, pop music can still break your heart." WK
Adele wrote the song about the end of her relationship with her ex-boyfriend after she found out he was engaged to someone else. Unlike "Deep," which conveyed an "I'll be fine without you" message, "Someone Like You" was about the fear of being alone years later after an ex was married, had kids, and was happy. WK She called it her "most articulate song…it's not trying to be clever…it's just so honest." SF
Billboard magazine said it was the first piano-and-vocal-only ballad to top the Hot 100 since the chart began in 1958. SF She and co-writer Dan Wilson recorded the song as a demo with the intent of later adding strings and a choir, but after everyone they played it for cried, they left it as is. SF
In celebration of the 60th anniversary of the British singles chart, the Official Charts Company asked the public to vote for their favorite single of the last six decades. "Someone Like You" came in third behind Queen's "Bohemian Rhapsody" and Michael Jackson's "Billie Jean." WK
---
Resources and Related Links:
---
Award(s):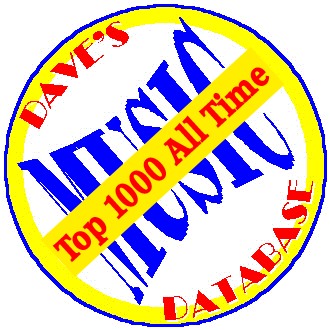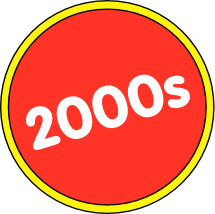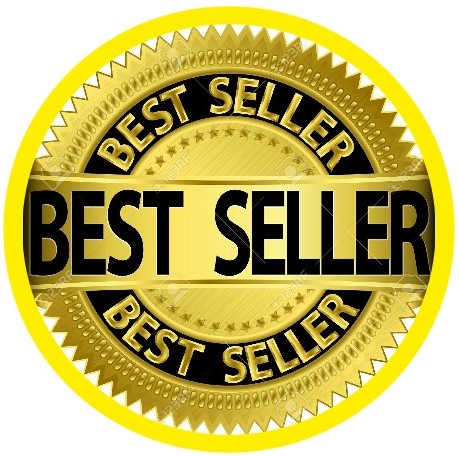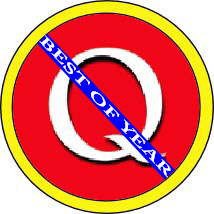 ---