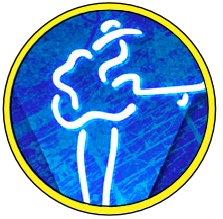 This list originally posted on the DMDB Facebook page on 2/23/2010.
Here are top 10 lists for blues albums and blues-oriented rock albums, according to Dave's Music Database. Side note: all 20 of these albums are in the DMDB Top 1000 Albums of All Time. It should be acknowledged that depending on one's strictness in defining the blues, albums might move from one list to the other, but this is how the DMDB broke it down.
---
Top 10 Blues Albums:
1. Robert Johnson...The Complete Recordings (1937)
2. B.B. King...Live at the Regal (1964)
3. Robert Cray...Strong Persuader (1986)
4. Bobby "Blue" Bland...Two Steps from the Blues (1960)
5. Howlin' Wolf...Moanin' in the Moonlight (1958)/Howlin' Wolf (aka The Rocking Chair Album) (1962) *
6. Albert King...Born Under a Bad Sign (1967)
7. Muddy Waters...At Newport (1960)
8. Magic Sam...West Side Soul (1967)
9. Charley Patton...Founder of the Delta Blues (1934)
10. Junior Wells...Hoodoo Man Blues (1965)

* These two albums are considered one entry because they have been paired together on CD. Note: dates reflect time of recording, not necessarily release.
---
Top 10 Blues-Rock Albums:
1. Derek and the Dominos...Layla and Other Assorted Love Songs (1970)
2. The Allman Brothers...Live at Fillmore East (1971)
3. Janis Joplin...Pearl (1971)
4. Big Brother and the Holding Company...Cheap Thrills (1968)
5. John Mayall's Bluesbreakers...Bluesbreakers with Eric Clapton (1966)
6. Bonnie Raitt...Nick of Time (1989)
7. The Allman Brothers...Eat a Peach (1972)
8. Eric Clapton...From the Cradle (1994)
9. Stevie Ray Vaughan...Texas Flood (1983)
10. B.B. King/Eric Clapton...Riding with the King (2000)

Within the blues-rock genre, there are plenty of classic rock bands (The Rolling Stones, Led Zeppelin, ZZ Top) rooted in the blues that were bumped from this list in favor of more blues-oriented fare. Similarly, some of Eric Clapton's work (461 Ocean Boulevard, Slow Hand, stuff with Cream) that could have made this list was bumped for the same reasons. Besides, if one isn't careful, this list becomes all Clapton! As it is, he still makes the list with four albums.
---