image from fanpop.com
First posted August 31, 2011. Last updated September 2, 2018.
Dirty Dancing (soundtrack)
various artists
Released: Sept. 1, 1987

---

Sales (in millions):
US: 11.0
UK: 2.44
IFPI: --
World (estimated): 32.0

---

Peak:
US: 118
UK: 4
Canada: 114
Australia: 18
---
Genre: pop/oldies
---
Album Tracks:
I've Had the Time of My Life (BILL MEDLEY/ JENNIFER WARNES) (8/8/87) #1 US, #6 UK, #1 AC, sales: 0.5 m
Be My Baby (THE RONETTES) (8/31/63) #2 US, #4 UK, #4 RB
She's Like the Wind (PATRICK SWAYZE/ WENDY FRASER) (12/19/87) #3 US, #17, #1 AC
Hungry Eyes (ERIC CARMEN) (11/7/87) #4 US, #2 AC
Stay (MAURICE WILLIAMS & THE ZODIACS) (9/26/60) #1 US, #14 UK, #3 RB
Yes (MERRY CLAYTON) (4/23/88) #49 AC
You Don't Own Me (THE BLOW MONKEYS)
Hey! Baby (BRUCE CHANNEL) (1/27/62) #1 US, #2 UK, #2 RB, sales: 0.5 m
Overload (ALFIE ZAPPACOSTA)
Love Is Strange (MICKEY & SYLVIA) (12/22/56) #11 US, #1 RB
Where Are You Tonight? (TOM JOHNSTON)
In the Still of the Night (THE FIVE SATINS) (3/56) #24 US, #3 RB
Notes: The soundtrack was so successful it spawned a sequel – More Dirty Dancing – in 1988. It was dominated by instrumentals and more oldies, but lead to The Contours' "Do You Love Me" recharting – and peaking at #11 – more than 25 years after its original debut.
Review:
The fall of 1987 marked the onset of my junior year in college. One of the hottest movies around was Dirty Dancing. I wasn't interested, but ended up going – with five women. Hey, who would turn that down? Well, I thought the movie was cheesy and eye-rolling, but my movie companions loved it. They swooned over Patrick Swayze and all but danced in the aisles to the music.
Ah, yes. The music. As popular as the movie was and as much as women loved Swayze, this wasn't the formula for a monster soundtrack. In the mid-'80s, soundtracks to movies like Flashdance, Footloose, and Top Gun became huge sellers on the strength of well-done pop songs by acts who weren't necessarily top rung, but were known commodities. Each album mustered a couple of top ten hits and at least one #1 each and then peppered the album with filler.
Dirty Dancing opted for artists best known for decades-old hits. Eric Carmen hit #2 in 1975 with "All By Myself" while Bill Medley had huge hits as part of the Righteous Brothers duo in the 1960s ("You've Lost That Lovin' Feelin'", "You're My Soul and Inspiration", "Unchained Melody").
The best-known commodity was Medley's duet partner, Jennifer Warnes, who had topped the charts in 1982 with "Up Where We Belong," a duet with Joe Cocker from the movie An Officer and a Gentleman. Sure, she'd had a #1 hit, but who would've gambled that she had any more hits in her?
In addition, there were still a couple fillers…and even what would have seemed a cringe inducing concept of handing a song ["She's Like the Wind"] to "Patrick Swayze, who played the male lead in the movie." TH
On top of that, the album sprinkled in some well-known hits from the '50s and '60s, which certainly fit the setting of the movie, but didn't seem like a winning formula for a successful soundtrack.
Somehow, though, it worked – primarily because these are well-done slices of pop music from the present and the past that, unlike many soundtracks, often tie in well with scenes in the movie. "While this may not be 'the time of your life,' as the album cover advertises, it is a fun collection." TH
---
Review Sources/Related DMDB Links:
---
Awards:
---
Tuesday, November 3, 1987
Originally posted November 3, 2011.
"A superbly crafted mainstream pop/rock masterpiece,"
SH
Faith
was George "Michael's stunning solo debut after four years in the lightweight British duo Wham!"
MR
and it made him "an international solo star."
SH
He scored four consecutive #1 hits in the U.S. with singles from the album ("Faith", "Father Figure", "One More Try", and "Monkey") and book-ended those with two more top 10 hits ("I Want Your Sex" and "Kissing a Fool"). Some of those songs "were among the decade's best pop."
MR
"Faith's ingenuity lies in the way it straddles pop, adult contemporary, R&B, and dance music as though there were no distinctions between them." SH The album made Michael "the first white solo artist to hit number one on the R&B album charts. Michael had already proven the soulful power of his pipes by singing a duet with Aretha Franklin on the 1987 smash 'I Knew You Were Waiting (For Me),' but he went even farther when it came to crafting his own material, using sophisticated '70s soul as an indispensable part of his foundation." SH

However, he didn't just cross genres. He was equally successful at "funky dance-pop and airy, shimmering ballads." SH As for the former, "Michael appropriates the Bo Diddley beat for the rockabilly-tinged title track" SH In regards to the latter, there was "the heartfelt ballad Father Figure." MR However, he also proved "himself a better-than-decent torch singer on the cocktail jazz of Kissing a Fool." SH


"Michael arranged and produced the album himself, and the familiarity of many of these songs can obscure his skills in those departments – close listening reveals his knack for shifting elements in and out of the mix and adding subtle embellishments when a little emphasis or variety is needed."
SH
"Though Faith couldn't completely shake Michael's bubblegum image in some quarters, the album's themes were decidedly adult." SH With its "wicked R&B groove" MR I Want Your Sex was the most notorious example, of course, but even the love songs were strikingly personal and mature, grappling with complex adult desires and scarred by past heartbreak." SH

"All of it adds up to one of the finest pop albums of the '80s, setting a high-water mark that Michael was only able to reach in isolated moments afterward." SH "Unlike so much 1980s treacle, this disc hold ups surprisingly well." MR


---
Awards:
Resources and Related Links:
---
Tuesday, July 21, 1987
First posted 7/21/2013; updated 6/14/2019.
Appetite for Destruction Guns N' Roses
---

Released: 7/21/1987

---

Charted: 8/29/1987

---

Peak: #15 US, #5 UK, #7 CN, #7 AU

---

Sales (in millions): 18.0 US, 1.95 UK, 30.4 world (includes US and UK)

---

Genre: hard rock/metal

---

Quotable: "The best metal record of the late '80s." – Stephen Thomas Erlewine, All Music Guide

---
Tracks: (Click for codes to singles charts.)
Welcome to the Jungle (10/3/87, #7 US, #24 UK, #37 AR, sales: 0.5 m)
It's So Easy (6/15/87)
Nightrain (7/29/89, #93 US, #17 UK, #26 AR)
Out ta Get Me
Mr. Brownstone
Paradise City (1/21/89, #5 US, #6 UK, #14 AR)
My Michelle
Think about You
Sweet Child O' Mine (6/11/88, #1 US, #6 UK, #7 AR, sales: 0.5 m)
You're Crazy
Anything Goes
Rocket Queen
---
Review:
"Guns N' Roses' debut, Appetite for Destruction was a turning point for hard rock in the late '80s – it was a dirty, dangerous, and mean record in a time when heavy metal meant nothing but a good time." AMG Guns N' Roses embraced "the wasted rock star lifestyle with such earnest determination that you'd think they invented it." GW As guitarist Slash said, "When we had to go up against whatever was going on at the time, there were no gritty rock bands, and we were sort of a break-through rock band, sort of a fluke in a way." GW
On the surface, Guns N' Roses may appear to celebrate the same things as their peers – namely, sex, liquor, drugs, and rock & roll." AMG In addition, this is music "wallowing in a bluesy, metallic hard rock borrowed from Aerosmith, AC/DC, and countless faceless hard rock bands of the early '80s." GW However, GNR were an "L.A. blend of surface glamour and nasty underbelly." BL Their debut album is a mix of "exquisite pain, uncorked rage and pure rebellion meet[ing] in a full metal racket." UT The band "played lacerating music that was tough, ugly and sometimes misogynistic." GW "There is a nasty edge to their songs, since Axl Rose doesn't see much fun in the urban sprawl of L.A. and its parade of heavy metal thugs, cheap women, booze, and crime." AMG Their music was "tough, ugly" GW and built on a "sleazy sound that adds grit to already grim tales…[which made] Rose's misogyny, fear, and anger hard to dismiss as merely an artistic statement; this is music that sounds lived-in." AMG
Initially radio and MTV didn't embrace the album, but label honcho David Geffen finally convinced the video music channel to give the band a chance. "Once music fans got a look at Guns N' Roses, they liked what they saw: five tough dudes who weren't all gussied up like Cinderella." GW but made "raw, hard-driving, classic-sounding rock and roll." GW It was "metallic enough for metalheads but melodic enough for the chicks. Glam Metal kids weren't embarrassed to be seen with it, yet Bob Seger fans could drink beer to it." GW
The band also demonstrated an ability to write hits. On Sweet Child O' Mine, Rose showed the band wasn't just about being fast and loud. He showed he also was vulnerable. AMG It was unique as power ballads went – it rocked out even as it went straight for the heart.
Elsewhere "the charging Welcome to the Jungle" AMG and the driving Paradise City showed that there was still a place in the top ten of the pop charts for the rockers as well. These were gritty tales in which Rose was "conveying the fears and horrors of the decaying inner city." AMG He did the same thing on other album cuts, such as the well-known "heroin ode Mr. Brownstone." AMG
"But as good as Rose's lyrics and screeching vocals are, they wouldn't be nearly as effective without the twin-guitar interplay of Slash and Izzy Stradlin, who spit out riffs and solos better than any band since the Rolling Stones, and that's what makes Appetite for Destruction the best metal record of the late '80s" AMG and the "hardest-rocking outfit since Aerosmith." BL
---
Review Source(s):
Monday, July 6, 1987
Updated 1/26/2019.
image from music100.info
Sing, Sing, Sing (With a Swing)
Benny Goodman
Writer(s): Louis Prima, Leon Berry (see lyrics here)
---
Recorded: 7/6/1937
---
First Charted: 4/9/1938
---
Peak: 7 US, 12 GA (Click for codes to singles charts.)
---
Sales *: -- US, -- UK, -- world (includes US + UK)
---
Radio Airplay *: --
---
Video Airplay *: --
---
Streaming *: --
---
* in millions
Review:
By the start of the Swing era in 1936, Benny Goodman was its king. He started playing clarinet professionally at the age of 16 and formed his own permanent band by the time he was 25. "Sing, Sing, Sing" was the band's most renowned performance with solos by Benny as well as drummer Gene Krupa (on his last hit before leaving the band) and trumpeter Harry James. This instrumental includes interpolation of "Christopher Columbus," PM-179 a Chu Berry song which was written for Fletcher Henderson. SS-42
"Sing, Sing, Sing," which Goodman called a "killer diller," NPR'99 was the closer at the bandleader's legendary Carnegie Hall concert on January 16, 1938. It was the first time jazz comprised a full concert instead of being part of a larger show SS-42 and marked the birthplace of the legitimacy of the genre. NPR'99
"Sing, Sing, Sing" was written by Louis Prima in 1936, but was dramatically reworked as an instrumental by Goodman to become what Steve Sullivan called "the all-time house rocker of the swing era" in his book Encyclopedia of Great Popular Song Recordings. SS-42 He credited the song with exemplifying "the sky-high excitement of Big Band jazz at its greatest." SS-42
Helen Ward, who was initially slated to sing on the track, noted that Gene Krupa was supposed to stop drumming at the end of the third chorus, but when he kept going, Goodman chimed in with his clarinet. The reslt was an eight-minute cut which took up both sides of a 12-inch 78 rpm record, a break from the traditional three-minute recordings which could fit on a 10-inch 78. WK The recording was immediately well-received: Down Beat magazine's Tom Collins said the performance "will make record history." SS-43
---
Resources and Related Links:
Note: Footnotes (raised letter codes) refer to sources frequently cited on the blog. Numbers following the letter code indicate page numbers. If the raised letter code is a link, it will go directly to the correct page instead of the home page of a website. You can find the sources and corresponding footnotes on the "Lists" page in the "Song Resources" section.
Awards: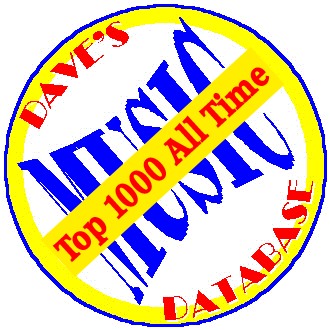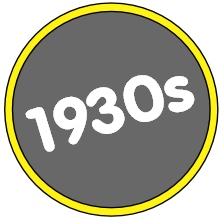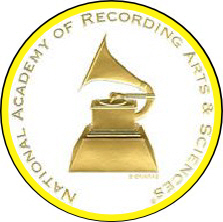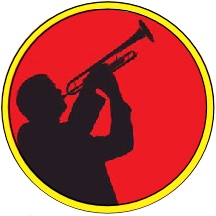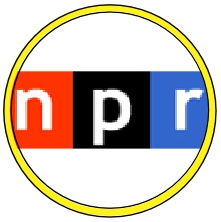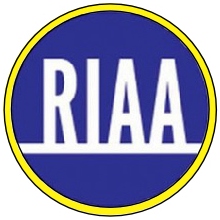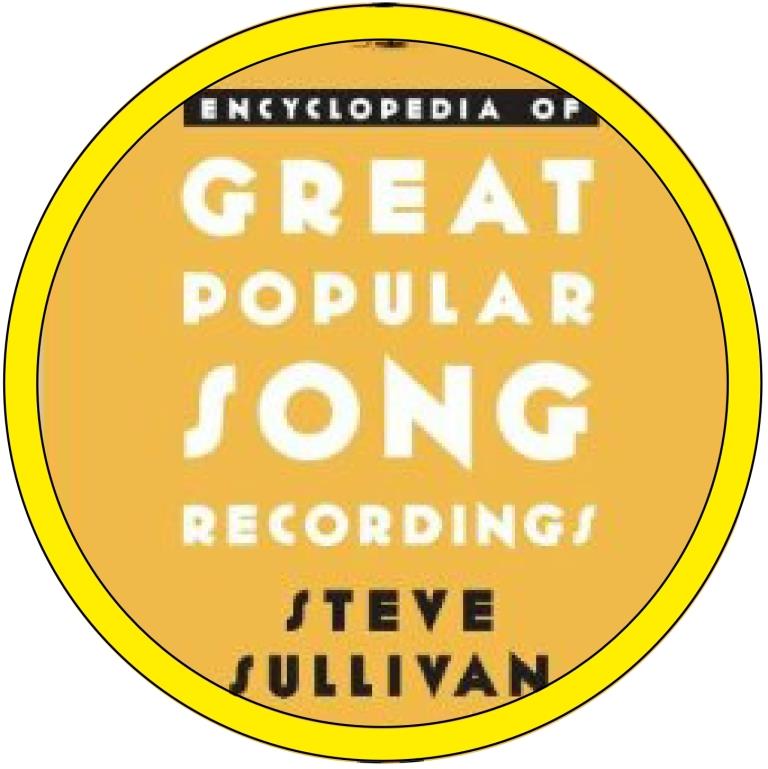 ---
Saturday, June 27, 1987
Originally posted June 27, 2011.
Whitney Houston's eponymous 1985 album was one of the most successful debuts in history. She became the first solo female artist to have three #1's from one album.
AW
The album was named to the
Definitive 200 album list
from the
Rock and Roll Hall of Fame
.
Dave's Music Database
names it
one of the top 1000 albums of all time
.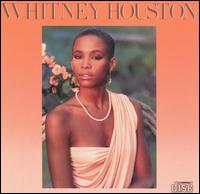 Click photo for more about the album.
Following up a classic can be a daunting task. Many have fallen victim to "the sophomore slump". On June 27, 1987, Whitney made as big a declaration that she would not fall into such a trap. In its seventh week on the chart, her song "I Wanna Dance with Somebody" rang the bell at the top of the Billboard Hot 100 for the first of two weeks. It was her fourth consecutive trip to the pinnacle.
"Dance" was the kickoff single for Houston's second album, 1987's
Whitney
. It debuted at #1 on the album chart the same week that "Dance" was crowned champion on the singles chart. It was the first album by a female singer to debut at the top. Only three male artists could claim the feat before that – Elton John, Stevie Wonder, and Bruce Springsteen.
WK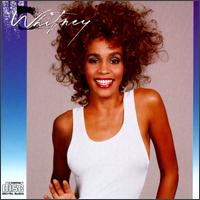 Click photo for more about the album.
Houston wasn't done making history, though. The album's next three singles ("Didn't We Almost Have It All", "So Emotional", and "Where Do Broken Hearts Go") would also ascend to the pinnacle of the U.S. pop charts. She became the first artist in history to send seven consecutive singles to the peak. The Beatles and Bee Gees each had six.
Not surprisingly, with such success on the singles chart, the album became one of the biggest in history. Its 11 weeks as the biggest album in the U.S. also make it one of
the biggest #1 albums in U.S. chart history
. An estimated 24 million in worldwide sales also lands the album a spot on the list of
the top 100 all-time world's bestsellers
. The
Whitney Houston
album also made both of those lists. The
Whitney
album would also join its predecessor as
one of the DMDB top 1000 albums of all time
.
---
Resources:
WK
Wikipedia
---
Saturday, June 20, 1987
First posted 8/11/2008; updated 3/30/2019.
Complete Recordings/ King of the Delta Blues Singers Vol. 1/ King of the Delta Blues Singers Vol. 2 Robert Johnson
---

Recorded: Nov. 23-27, 1936 in San Antonio; June 19-20, 1937 in Dallas

---

Released: 1961 K1, 1970 K2, August 28, 1990 CR

CR The Complete Recordings
K1 King of the Delta Blues Singers, Vol. 1
K2 King of the Delta Blues Singers, Vol. 2

---

Charted: date

---

Peak: #80 US, # UK, # CN, # AU

---

Sales (in millions): 1.0 US

---

Genre: blues

---

Quotable: "If you are starting your blues collection from the ground up, be sure to make this your very first purchase." – Cub Koda, All Music Guide

---
Tracks: (Click for codes to singles charts.)
Recorded November 23, 1936:
Kind Hearted Woman Blues CR *, K1, K2
I Believe I'll Dust My Broom CR, K2
Sweet Home Chicago CR, K2
Ramblin' on My Mind CR *, K1, K2
When You Got a Good Friend CR *, K1
Come on in My Kitchen CR *, K1
Terraplane Blues CR, K1
Phonograph Blues CR *, K2
Recorded November 26, 1936:
Recorded November 27, 1936:
They're Red Hot CR, K2
Dead Shrimp Blues CR, K2
Cross Road Blues (aka "Crossroads") CR *, K1
Walkin' Blues CR, K1
Last Fair Deal Gone Down CR, K1
Preachin' Blues (Up Jumped the Devil) CR, K1, K2
If I Had Possession Over Judgment Day CR, K1
Recorded June 19, 1937:
Stones in My Passway CR, K1
I'm a Steady Rollin' Man CR, K2
From Four Until Late CR, K2
Recorded June 20, 1937:
Hell Hound on My Trail CR, K1
Little Queen of Spades CR *, K2
Malted Milk CR, K2
Drunken Hearted Man CR *, K2
Me and the Devil Blues CR *, K1
Stop Breakin' Down Blues CR *, K2
Traveling Riverside Blues CR, K1 **
Honeymoon Blues CR, K2
Love in Vain Blues CR *, K2
Milkcow's Calf Blues * CR, K1
* Includes two versions – the master and an alternate.
** Alternate take discovered in 1998 and added to reissue of album.
---
These three collections all mine from the same 29 known recordings of Robert Johnson songs. The two volumes of King of the Delta Blues Singers cover all 29 songs on two separately released albums; The Complete Recordings gathers all 29 of those masters plus another 12 alternate versions.

No charted songs, but among the many notable covers are:
Come on in My Kitchen: The Allman Brothers Band
Crossroads: Cream
Dust My Broom: Elmore James
I'm a Steady Rollin' Man: George Thorogood & the Destroyers
Love in Vain: The Rolling Stones
Ramblin' on My Mind: John Mayall's Blues Breakers
Stones in My Passway: John Mellencamp
Stop Breaking Down: The White Stripes
Sweet Home Chicago: The Blues Brothers
They're Red Hot: Red Hot Chili Peppers
Traveling Riverside Blues: Led Zeppelin
---
Review:
"Robert Johnson virtually defined the blues." BL This Mississippi-born blues singer, guitarist, and harmonica player only had one minor hit – "Terraplane Blues" BH – but his influence has been immeasurable. Robert Johnson is a Rock and Roll Hall of Fame inductee and four of his songs have been named to their Top 500 Songs That Shaped Rock and Roll list ("Cross Road Blues", "Sweet Home Chicago", "Hellhound on My Trail", "A Love in Vain").
Rolling Stones' guitarist Keith Richards said, "You want to know how good the blues can get? Well, this is it." RJ Eric Clapton called him "the most important blues singer that ever lived." WK The Rock and Roll Hall of Fame calls his work "the bedrock upon which modern blues and rock and roll were built." RH
His brief 27 years have fueled popular myth. Legend has it that he sold his soul to the devil at the crossroads to develop his guitar-playing ability. He was poisoned with strychnine by a jealous husband after flirting with the man's wife. As Johnson was dying, John Hammond, a legendary talent scout with Columbia Records, was trying to track Johnson down for a gig at New York City's Carnegie Hall. RJ
His slim body of work consists of 29 songs captured in two series of recording sessions. The first occurred in 1936, taking place over three days (November 23, 26, and 27). During those sessions in a hotel room in San Antonio, Texas, Johnson laid down the classics Cross Road Blues, Sweet Home Chicago, and Ramblin' on My Mind.
His second series of sessions happened June 19-20, 1937 in Dallas. Here he laid down thirteen more songs, including Travelling Riverside Blues and Love in Vain. 22 of the recordings were released on eleven 78 rpm records within his lifetime. RJ "If we didn't have these scratchy etchings it would have been necessary for someone to fake them. This is how the blues sound in the root of every imagination." NC
"The revisionist history is that he wasn't really the greatest blues musician of his era, he was just lucky enough to get recorded. The response to both stories is simple – just listen to his songs." TL "Whether the devil made him do it or not, these songs…certainly hit otherworldly extremes. On first hearing this music, Keith Richards assumed Johnson had two guitars." BL
The King of the Delta Blues Singers album, released in 1961, jump-started the whole '60s blues revival." CK "The majority of Johnson's best-known tunes, the ones that made the legend, are all aboard" CK "and the apocalyptic visions contained in Hellhound on My Trail are the blues at its finest, the lyrics sheer poetry." CK
King of the Delta Blues Singers, Vol. 2 followed in 1970 and boasted "the first album appearance of…a number of other blues classics penned by the artist." AG "The music is…impeccable – the self-accompanying bassline boogie was one of Johnson's greatest contributions to the blues, and it's displayed in all its beauty here. To top this, there's the beauty of his melodic work, and the interplay with his semi-gruff voice that help to make his songs memorable." AG
Then in 1990, The Complete Recordings was released. It contained everything ever recorded by Johnson, "including a generous selection of alternate takes." STE It "is essential listening, but it is also slightly problematic. The problems aren't in the music itself, of course…[but] in the track sequencing." STE "All of the alternates are sequenced directly after the master, which can make listening to the album a little…tedious for novices. Certainly, the alternates can be programmed out…but the set would have been more palatable if the alternate takes were presented on a separate disc. Nevertheless, this is a minor complaint – Johnson's music retains its power no matter what context it is presented in. He, without question, deserves this kind of deluxe box set treatment." STE
"Johnson's masterful writing, with its perfect control of images and emotion, and magnificent guitar playing loom large over music to this day." TL His "guitar is as polyphonic as the wheels of a train, his voice as elemental as the wind; they pass the listener at an unbiddable distance and leave only the faintest trace, like steam on a window." NC "He is the true legend of the blues, and anyone with even the slightest curiosity in that genre or rock needs to own both this album and its predecessor, or else the box set…that covers both of them." AG "If you are starting your blues collection from the ground up, be sure to make this your very first purchase." CK
---
Review Source(s):