image from fanpop.com
First posted August 31, 2011. Last updated September 2, 2018.
Dirty Dancing (soundtrack)
various artists
Released: Sept. 1, 1987

---

Sales (in millions):
US: 11.0
UK: 2.44
IFPI: --
World (estimated): 32.0

---

Peak:
US: 118
UK: 4
Canada: 114
Australia: 18
---
Genre: pop/oldies
---
Album Tracks:
I've Had the Time of My Life (BILL MEDLEY/ JENNIFER WARNES) (8/8/87) #1 US, #6 UK, #1 AC, sales: 0.5 m
Be My Baby (THE RONETTES) (8/31/63) #2 US, #4 UK, #4 RB
She's Like the Wind (PATRICK SWAYZE/ WENDY FRASER) (12/19/87) #3 US, #17, #1 AC
Hungry Eyes (ERIC CARMEN) (11/7/87) #4 US, #2 AC
Stay (MAURICE WILLIAMS & THE ZODIACS) (9/26/60) #1 US, #14 UK, #3 RB
Yes (MERRY CLAYTON) (4/23/88) #49 AC
You Don't Own Me (THE BLOW MONKEYS)
Hey! Baby (BRUCE CHANNEL) (1/27/62) #1 US, #2 UK, #2 RB, sales: 0.5 m
Overload (ALFIE ZAPPACOSTA)
Love Is Strange (MICKEY & SYLVIA) (12/22/56) #11 US, #1 RB
Where Are You Tonight? (TOM JOHNSTON)
In the Still of the Night (THE FIVE SATINS) (3/56) #24 US, #3 RB
Notes: The soundtrack was so successful it spawned a sequel – More Dirty Dancing – in 1988. It was dominated by instrumentals and more oldies, but lead to The Contours' "Do You Love Me" recharting – and peaking at #11 – more than 25 years after its original debut.
Review:
The fall of 1987 marked the onset of my junior year in college. One of the hottest movies around was Dirty Dancing. I wasn't interested, but ended up going – with five women. Hey, who would turn that down? Well, I thought the movie was cheesy and eye-rolling, but my movie companions loved it. They swooned over Patrick Swayze and all but danced in the aisles to the music.
Ah, yes. The music. As popular as the movie was and as much as women loved Swayze, this wasn't the formula for a monster soundtrack. In the mid-'80s, soundtracks to movies like Flashdance, Footloose, and Top Gun became huge sellers on the strength of well-done pop songs by acts who weren't necessarily top rung, but were known commodities. Each album mustered a couple of top ten hits and at least one #1 each and then peppered the album with filler.
Dirty Dancing opted for artists best known for decades-old hits. Eric Carmen hit #2 in 1975 with "All By Myself" while Bill Medley had huge hits as part of the Righteous Brothers duo in the 1960s ("You've Lost That Lovin' Feelin'", "You're My Soul and Inspiration", "Unchained Melody").
The best-known commodity was Medley's duet partner, Jennifer Warnes, who had topped the charts in 1982 with "Up Where We Belong," a duet with Joe Cocker from the movie An Officer and a Gentleman. Sure, she'd had a #1 hit, but who would've gambled that she had any more hits in her?
In addition, there were still a couple fillers…and even what would have seemed a cringe inducing concept of handing a song ["She's Like the Wind"] to "Patrick Swayze, who played the male lead in the movie." TH
On top of that, the album sprinkled in some well-known hits from the '50s and '60s, which certainly fit the setting of the movie, but didn't seem like a winning formula for a successful soundtrack.
Somehow, though, it worked – primarily because these are well-done slices of pop music from the present and the past that, unlike many soundtracks, often tie in well with scenes in the movie. "While this may not be 'the time of your life,' as the album cover advertises, it is a fun collection." TH
---
Review Sources/Related DMDB Links:
---
Awards:
---
Tuesday, November 3, 1987
Originally posted November 3, 2011.
"A superbly crafted mainstream pop/rock masterpiece,"
SH
Faith
was George "Michael's stunning solo debut after four years in the lightweight British duo Wham!"
MR
and it made him "an international solo star."
SH
He scored four consecutive #1 hits in the U.S. with singles from the album ("Faith", "Father Figure", "One More Try", and "Monkey") and book-ended those with two more top 10 hits ("I Want Your Sex" and "Kissing a Fool"). Some of those songs "were among the decade's best pop."
MR
"Faith's ingenuity lies in the way it straddles pop, adult contemporary, R&B, and dance music as though there were no distinctions between them." SH The album made Michael "the first white solo artist to hit number one on the R&B album charts. Michael had already proven the soulful power of his pipes by singing a duet with Aretha Franklin on the 1987 smash 'I Knew You Were Waiting (For Me),' but he went even farther when it came to crafting his own material, using sophisticated '70s soul as an indispensable part of his foundation." SH

However, he didn't just cross genres. He was equally successful at "funky dance-pop and airy, shimmering ballads." SH As for the former, "Michael appropriates the Bo Diddley beat for the rockabilly-tinged title track" SH In regards to the latter, there was "the heartfelt ballad Father Figure." MR However, he also proved "himself a better-than-decent torch singer on the cocktail jazz of Kissing a Fool." SH


"Michael arranged and produced the album himself, and the familiarity of many of these songs can obscure his skills in those departments – close listening reveals his knack for shifting elements in and out of the mix and adding subtle embellishments when a little emphasis or variety is needed."
SH
"Though Faith couldn't completely shake Michael's bubblegum image in some quarters, the album's themes were decidedly adult." SH With its "wicked R&B groove" MR I Want Your Sex was the most notorious example, of course, but even the love songs were strikingly personal and mature, grappling with complex adult desires and scarred by past heartbreak." SH

"All of it adds up to one of the finest pop albums of the '80s, setting a high-water mark that Michael was only able to reach in isolated moments afterward." SH "Unlike so much 1980s treacle, this disc hold ups surprisingly well." MR


---
Awards:
Resources and Related Links:
---
Monday, August 24, 1987
First posted 6/22/2010; updated 9/20/2020.
The Lonesome Jubilee John Cougar Mellencamp
---

Released: August 24, 1987

---

Peak: 6 US, 31 UK, 18 CN, 2 AU

---

Sales (in millions): 3.5 US, -- UK, 3.5 world (includes US and UK)

---

Genre: classic heartland rock

---
Tracks:
Song Title (date of single release, chart peaks) Click for codes to singles charts.
Paper in Fire [3:53] (8/15/87, 9 US, 1 AR, 86 UK, 3 CN, 13 AU)
Down and Out in Paradise [3:39]
Check It Out [4:20] (2/6/88, 14 US, 3 AR, 96 UK, 10 CN, 22 AU)
The Real Life [3:56] (9/12/87, 3 AR)
Cherry Bomb [4:49] (9/5/87, 8 US, 1 AR, 12 AC, 5 CN, 20 AU)
We Are the People [4:16]
Empty Hands (Green/ Mellencamp) [3:44]
Hard Times for an Honest Man [3:28] (9/5/87, 10 AR)
Hotdogs and Hamburgers [4:04]
Rooty Toot Toot [3:29] (5/7/88, 61 US, 7 AR, 19 CN, 54 AU)
---
Total Running Time: 39:38
Rating:

4.486 out of 5.00 (average of 9 ratings)
---
Quotable: "Song for song, The Lonesome Jubilee is Mellencamp's strongest album." – Stephen Thomas Erlewine, All Music Guide
---
Awards:
About the Album:
"John Mellencamp's fascination with the American heartland came into full flower on Scarecrow, but with its follow-up, The Lonesome Jubilee, he began exploring American folk musics, adding fiddle, accordions, and acoustic guitars to his band, which allowed him to explore folk and country." STE
"The expansion of his band coincided with his continuing growth as a songwriter. Song for song, The Lonesome Jubilee is Mellencamp's strongest album, the record where he captured his romantic, if decidedly melancholy, vision of working-class America." STE "The lyrics are a mix of social comment and reflection, and nostalgic descriptions of younger life and the process of maturing." WK This is ground he has tread before, but on Jubilee he does it "better than ever, and his music is richer, which gives the album resonance." STE
"Paper in Fire is a cautionary tale concerned with the cost of chasing our dreams. Down and Out in Paradise chronicles a series of stories of economic and social hardship as if told to the President, who at the time was Ronald Reagan. Check It Out is a commentary on day to day existence that fosters the hope that future generations will understand better how to live. The Real Life continues the these of concern about the way lives are lived, and includes two vignettes of the lives of 'Suzanne' and 'Jackson Jackson.'" WK
"Cherry Bomb is a nostalgic but fundamentally happy review of the narrators life – 'we were young and we were improving.' We Are the People lists categories of people – the homeless, the oppressed, people in pain – against the refrain 'May my thoughts be with you.'" WK
"Unemployment and its effect on the narrator and his wife Maryanne, is the subject of Empty Hands. Hard Times for an Honest Man continues the existential theme, noting, against a backdrop of two more cautionary tales, that 'the rent we pay to stay here gets high.' Hotdogs and Hamburgers addresses the question of right and wrong, and the need for personal choice, within a narrative describing the a lift given to an Indian girl on Route 66." WK
"Rooty Toot Toot, like 'Cherry Bomb,' is a happy nostalgic tale of the narrator's youth. Mellencamp originally wrote the song as a nursery rhyme for his daughter, Teddi Jo, who had asked her father to use her name in one of his songs. After it was written, Mellencamp and his band turned 'Rooty Toot Toot' into a rock song." WK
---
Notes: "Blues from the Front Porch" was added to a 2005 reissue as a bonus track.

Tuesday, August 18, 1987
First posted 4/1/2008; updated 9/8/2020.
Permanent Vacation Aerosmith
---

Buy Here:

---

Released: August 18, 1987

---

Peak: 11 US, 37 UK, 7 CN, 42 AU

---

Sales (in millions): 5.0 US, -- UK, 9.0 world (includes US and UK)

---

Genre: classic rock

---
Tracks:
Song Title (Writers) [time] (date of single release, chart peaks) Click for codes to singles charts.
Heart's Done Time (Joe Perry, Desmond Child) [4:42]
Magic Touch (Steven, Tyler, Perry, Jim Vallance) [4:37] (5/21/88, 42 AR)
Rag Doll (Tyler, Perry, Vallance, Holly Knight) [4:25] (9/12/87, 17 US, 12 AR, 42 UK, 23 CN)
Simoriah (Tyler, Perry, Vallance) [4:25]
Dude Looks Like a Lady (Tyler, Perry, Child) [4:25] (8/29/87, 14 US, 4 AR, 20 UK, 22 CN, 95 AU)
St. John (Tyler) [4:10]
Hangman Jury (Tyler, Perry, Vallance) [5:33] (11/14/87, 14 AR)
Girl Keeps Coming Apart (Tyler, Perry) [4:13]
Angel (Tyler, Child) [5:08] (1/30/88, 3 US, 2 AR, 69 UK, 14 CN)
Permanent Vacation (Tyler, Brad Whitford) [4:49]
I'm Down (John Lennon, Paul, McCartney) [2:20]
The Movie (instrumental) (Tyler, Perry, Whitford, Tom Hamilton, Joey Kramer) [4:00]
---
Total Running Time: 51:38
---
The Players:
Steven Tyler (vocals, keyboards, harmonica, percussion)
Joe Perry (guitar)
Brad Whitford (rhythm guitar)
Tom Hamilton (bass)
Joey Kramer (drums, percussion)
Rating:

3.792 out of 5.00 (average of 12 ratings)
---
Awards: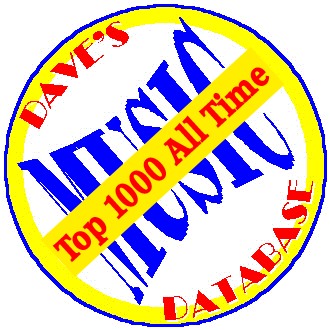 About the Album:
Aerosmith looked like they might be finished as a band after 1979's Night in the Ruts. Guitarist Joe Perry left the band during the making of the album, the band members were fighting, and substance abuse was taking its toll. Three years later, the band released Rock in a Hard Place but without Perry and Brad Whitford, who left during recording, the band wasn't the same.
The original lineup returned for 1985's Done with Mirrors, but the album was met with a tepid reception. Then rap group Run-D.M.C. came to the rescue. Their #4 remake of Aerosmith's "Walk This Way" featured Tyler and Perry and brought the band back into the limelight. Suddenly, during the height of '80s hair bands, Permanent Vacation proved "the crucial catalyst in reintroducing Aerosmith to the masses." AMG It was the group's most successful album in a decade and found themselves at the top of the heap, reinvented "as '80s and '90s superstars." AMG
Credit goes to John Kalodner, the A&R executive who pushed the band to work with "knob-twiddler extraordinaire Bruce Fairbairn and career-revitalizing song doctors Desmond Child and Jim Vallance." AMG Fairbairn had previously produced three Loverboy albums and, most notably, Bon Jovi' monstrous 1986 smash, Slippery When Wet. After Permanent Vacation, he also produced Aerosmith's next two albums – which were even bigger successes.
Desmond Child had also worked on Bon Jovi's Slippery When Wet, co-writing the #1 hits "You Give Love a Bad Name" and "Livin' on a Prayer." While "Child's pedantic writing often compromises the timeliness of even the best material," AMG Dude Looks Like a Lady, co-written with Tyler and Perry, proved a perfect song for the '80s. It offered a tongue-in-cheek nod to the contradictory nature of hair bands (a movement which Aerosmith was now part of) looking affeminate while promoting themselves as hyper-masculine. The band also managed to give the song enough pop sensibility to make it a hit without abandoning their rock cred.
Jim Vallance co-wrote all the songs on Bryan Adams' 1984 smash album Reckless, which included the #1 "Heaven" and top-five hit "Summer of '69." He co-wrote Rag Doll with Holly Knight as well as Tyler and Perry. The song gave Aerosmith its second top-20 hit from the Permanent Vacation album.
After those two straightforward rock songs, the album's third single "showcases the band at the peak of its power ballad cheese." AMG "The crowd-pleasing schmaltz of Angel" AMG ended up the band's biggest hit to date, soaring all the way to #3 on the pop charts.
The album's "pre-fab radio gems…remain largely unassailable from a 'delivering the goods' perspective" AMG and "the mostly stellar songwriting…makes it a strong effort overall." AMG There are also "a guaranteed number of incredible tracks for any time and place. These include the earthy voodoo blues of St. John and the excellent hobo-harmonica fable of Hangman Jury." AMG
Still, "some of the album's nooks and crannies haven't aged all that well because of Fairbairn's overwrought production, featuring an exaggerated sleekness typical of most mid-'80s pop-metal albums." AMG There are cuts that "lean to the filler side," AMG but "the awkwardly Caribbean title track and the cover of the Beatles' I'm Down are well executed." AMG
Resources and Related Links:

Tuesday, July 21, 1987
First posted 7/21/2013; updated 6/14/2019.
Appetite for Destruction Guns N' Roses
---

Released: 7/21/1987

---

Charted: 8/29/1987

---

Peak: #15 US, #5 UK, #7 CN, #7 AU

---

Sales (in millions): 18.0 US, 1.95 UK, 30.4 world (includes US and UK)

---

Genre: hard rock/metal

---

Quotable: "The best metal record of the late '80s." – Stephen Thomas Erlewine, All Music Guide

---
Tracks: (Click for codes to singles charts.)
Welcome to the Jungle (10/3/87, #7 US, #24 UK, #37 AR, sales: 0.5 m)
It's So Easy (6/15/87)
Nightrain (7/29/89, #93 US, #17 UK, #26 AR)
Out ta Get Me
Mr. Brownstone
Paradise City (1/21/89, #5 US, #6 UK, #14 AR)
My Michelle
Think about You
Sweet Child O' Mine (6/11/88, #1 US, #6 UK, #7 AR, sales: 0.5 m)
You're Crazy
Anything Goes
Rocket Queen
---
Review:
"Guns N' Roses' debut, Appetite for Destruction was a turning point for hard rock in the late '80s – it was a dirty, dangerous, and mean record in a time when heavy metal meant nothing but a good time." AMG Guns N' Roses embraced "the wasted rock star lifestyle with such earnest determination that you'd think they invented it." GW As guitarist Slash said, "When we had to go up against whatever was going on at the time, there were no gritty rock bands, and we were sort of a break-through rock band, sort of a fluke in a way." GW
On the surface, Guns N' Roses may appear to celebrate the same things as their peers – namely, sex, liquor, drugs, and rock & roll." AMG In addition, this is music "wallowing in a bluesy, metallic hard rock borrowed from Aerosmith, AC/DC, and countless faceless hard rock bands of the early '80s." GW However, GNR were an "L.A. blend of surface glamour and nasty underbelly." BL Their debut album is a mix of "exquisite pain, uncorked rage and pure rebellion meet[ing] in a full metal racket." UT The band "played lacerating music that was tough, ugly and sometimes misogynistic." GW "There is a nasty edge to their songs, since Axl Rose doesn't see much fun in the urban sprawl of L.A. and its parade of heavy metal thugs, cheap women, booze, and crime." AMG Their music was "tough, ugly" GW and built on a "sleazy sound that adds grit to already grim tales…[which made] Rose's misogyny, fear, and anger hard to dismiss as merely an artistic statement; this is music that sounds lived-in." AMG
Initially radio and MTV didn't embrace the album, but label honcho David Geffen finally convinced the video music channel to give the band a chance. "Once music fans got a look at Guns N' Roses, they liked what they saw: five tough dudes who weren't all gussied up like Cinderella." GW but made "raw, hard-driving, classic-sounding rock and roll." GW It was "metallic enough for metalheads but melodic enough for the chicks. Glam Metal kids weren't embarrassed to be seen with it, yet Bob Seger fans could drink beer to it." GW
The band also demonstrated an ability to write hits. On Sweet Child O' Mine, Rose showed the band wasn't just about being fast and loud. He showed he also was vulnerable. AMG It was unique as power ballads went – it rocked out even as it went straight for the heart.
Elsewhere "the charging Welcome to the Jungle" AMG and the driving Paradise City showed that there was still a place in the top ten of the pop charts for the rockers as well. These were gritty tales in which Rose was "conveying the fears and horrors of the decaying inner city." AMG He did the same thing on other album cuts, such as the well-known "heroin ode Mr. Brownstone." AMG
"But as good as Rose's lyrics and screeching vocals are, they wouldn't be nearly as effective without the twin-guitar interplay of Slash and Izzy Stradlin, who spit out riffs and solos better than any band since the Rolling Stones, and that's what makes Appetite for Destruction the best metal record of the late '80s" AMG and the "hardest-rocking outfit since Aerosmith." BL
---
Review Source(s):
Monday, July 6, 1987
Updated 1/26/2019.
image from music100.info
Sing, Sing, Sing (With a Swing)
Benny Goodman
Writer(s): Louis Prima, Leon Berry (see lyrics here)
---
Recorded: 7/6/1937
---
First Charted: 4/9/1938
---
Peak: 7 US, 12 GA (Click for codes to singles charts.)
---
Sales *: -- US, -- UK, -- world (includes US + UK)
---
Radio Airplay *: --
---
Video Airplay *: --
---
Streaming *: --
---
* in millions
Review:
By the start of the Swing era in 1936, Benny Goodman was its king. He started playing clarinet professionally at the age of 16 and formed his own permanent band by the time he was 25. "Sing, Sing, Sing" was the band's most renowned performance with solos by Benny as well as drummer Gene Krupa (on his last hit before leaving the band) and trumpeter Harry James. This instrumental includes interpolation of "Christopher Columbus," PM-179 a Chu Berry song which was written for Fletcher Henderson. SS-42
"Sing, Sing, Sing," which Goodman called a "killer diller," NPR'99 was the closer at the bandleader's legendary Carnegie Hall concert on January 16, 1938. It was the first time jazz comprised a full concert instead of being part of a larger show SS-42 and marked the birthplace of the legitimacy of the genre. NPR'99
"Sing, Sing, Sing" was written by Louis Prima in 1936, but was dramatically reworked as an instrumental by Goodman to become what Steve Sullivan called "the all-time house rocker of the swing era" in his book Encyclopedia of Great Popular Song Recordings. SS-42 He credited the song with exemplifying "the sky-high excitement of Big Band jazz at its greatest." SS-42
Helen Ward, who was initially slated to sing on the track, noted that Gene Krupa was supposed to stop drumming at the end of the third chorus, but when he kept going, Goodman chimed in with his clarinet. The reslt was an eight-minute cut which took up both sides of a 12-inch 78 rpm record, a break from the traditional three-minute recordings which could fit on a 10-inch 78. WK The recording was immediately well-received: Down Beat magazine's Tom Collins said the performance "will make record history." SS-43
---
Resources and Related Links:
Note: Footnotes (raised letter codes) refer to sources frequently cited on the blog. Numbers following the letter code indicate page numbers. If the raised letter code is a link, it will go directly to the correct page instead of the home page of a website. You can find the sources and corresponding footnotes on the "Lists" page in the "Song Resources" section.
Awards: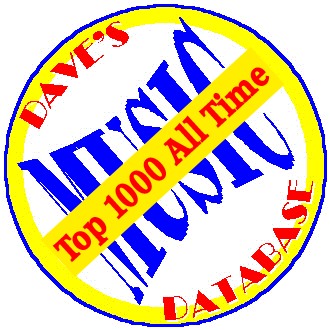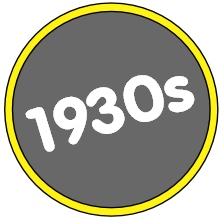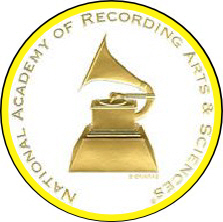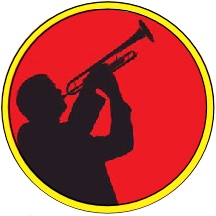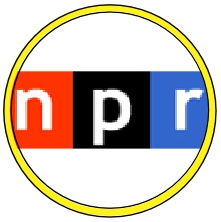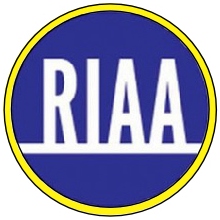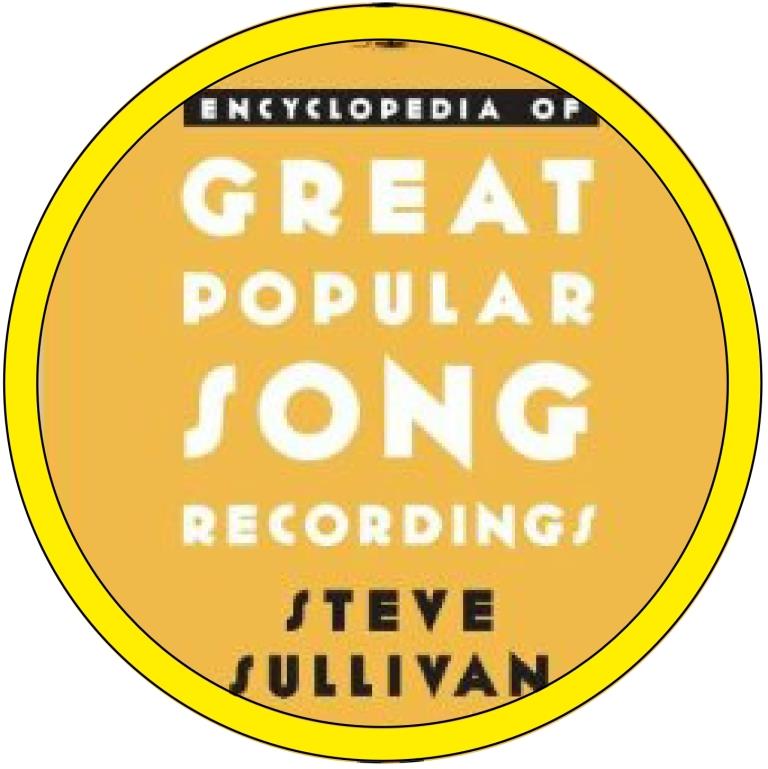 ---