Originally posted June 30, 2011.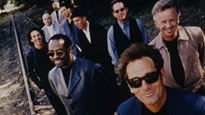 In today's musical landscape, if an album doesn't debut at #1, its chances of ever reaching that peak are slim. Albums don't "climb" the charts. They operate more like movies – their first week out of the gate is their biggest and they decline from there.
Huey Lewis & the News released
Sports
in the autumn of 1983. It first hit the Billboard charts on October 8, 1983. It wasn't until the next summer that it finally hit the pinnacle for a solitary week. By that time, the album had logged three top 10 hits on the Billboard Hot 100. "Heart and Soul" had reached #8, "I Want a New Drug" had climbed two spots higher, and "The Heart of Rock and Roll" was spending its fourth week at #6.
A fourth single – "If This It" – also found itself just outside the top 5. More than a year after the release of the album, "Walking on a Thin Line" was released as a fifth single, peaking at #18. All five singles proved their crossover worth as well by hitting the rock charts. The four top-ten singles did the same on the rock chart. "Heart and Soul" even climbed to #1.
Lewis & Co. had released two albums prior to
Sports
. Their 1980 self-titled debut didn't even chart. 1982's
Picture This
achieved gold status on the strength of the top ten single "Do You Believe in Love". The minor hits "Hope You Love Me Like You Say You Do" and "Working for a Living" followed.
However,
Sports
turned the group into superstars. This was the heyday of the video age and Lewis & Co. embraced it wholeheartedly. They became mainstays on MTV and developed an identity lacking on their two previous albums. Lewis had an easy air about him; he was an everyman who was funny, self-deprecating, and likable. It was no accident that the album cover depicted the band hanging out at a sports bar. These weren't just the kind of guys who people wanted to hang out with; this felt like the local bar band which drew crowds week after week because they guaranteed a fun evening.
The group's next album, 1986's
Fore!
, would garner even greater chart success. It would spend one week atop the Billboard album charts, but send five singles to the top ten. Two of those, "Stuck with You" and "Jacob's Ladder", went to #1. However, the album's three million in sales was less than half the seven million which
Sports
moved. In addition,
Sports
ranks as one of
the top 1000 albums of all time
according to
Dave's Music Database
.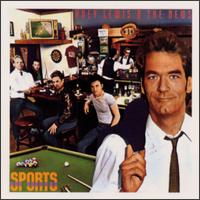 Click photo for more about the album.
---
Resources: