Updated 1/27/2019.
image from youtube.com
Writer(s): Steven Tyler, Tom Hamilton (see lyrics here)
---
Released: 5/19/1975
---
First Charted: 5/31/1975
---
Peak: 36 US, 36 CB, 46 HR, 36 AR, 24 UK (Click for codes to singles charts.)
---
Sales *: -- US, -- UK, -- world (includes US + UK)
---
Radio Airplay *: --
---
Video Airplay *: 31.0
---
Streaming *: --
---
* in millions
Review:
"Sweet Emotion" emerged on the last day of recording sessions for Aerosmith's third album, Toys in the Attic. Producer Jack Douglas asked if anyone had any extra ideas and bassist Tom Hamilton revived a riff RS500 which may or may not have originated in his high school days. As he says, "That little period tends to kind of run together. It's very possible." UCR As Hamilton says, "by the end of the afternoon, I kinda showed everybody the parts, we were jamming on it, and refined it into the arrangement that became 'Sweet Emotion.'" UCR
Hamilton credits legendary guitarist Jeff Beck as an inspiration, noting that when the band lived together in the early days, they listened to Beck's Rough and Ready album. "It was a very cool, jazz-funk-rock type of album… I wanted to do something that evoked the feeling I got from it. I picked up a guitar and wrote some parts that went along with the bass parts, and just kept it in the back of my mind." UCR
Hamilton explained that the band were on a tight budget in those days and after he, drummer Joey Kramer, and guitarist Brad Whitford recorded their parts, they went home, not knowing what the words or even the title of the song would be. "It was just unbelievable," Hamilton said, when he first heard "Sweet Emotion" with the lyrics upon his return to Boston a month and a half, two months later. UCR
"Steven Tyler's highly evocative but never fully revealing lyrics" UCR were paired with "that famously hypnotic yet somehow menacing opening bass riff" UCR and "Joe Perry's voice-box recitation of the song title" RS500 to give the band its first top 40 hit a few months later, "paving the way for the next massive hit, 'Walk This Way,' and the successful re-release of the initially under-performing ballad 'Dream On' from Aerosmith's first album." UCR "Sweet Emotion" became a rock staple and, in an impressive feat, hit Billboard magazine's album-rock chart more than 15 years after its release. It ranked #1 on Ultimate Classic Rock's 2013 list of the top 100 classic rock songs. UCR
---
Resources and Related Links:
Note: Footnotes (raised letter codes) refer to sources frequently cited on the blog. Numbers following the letter code indicate page numbers. If the raised letter code is a link, it will go directly to the correct page instead of the home page of a website. You can find the sources and corresponding footnotes on the "Lists" page in the "Song Resources" section.
Awards: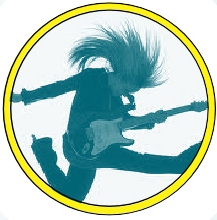 ---